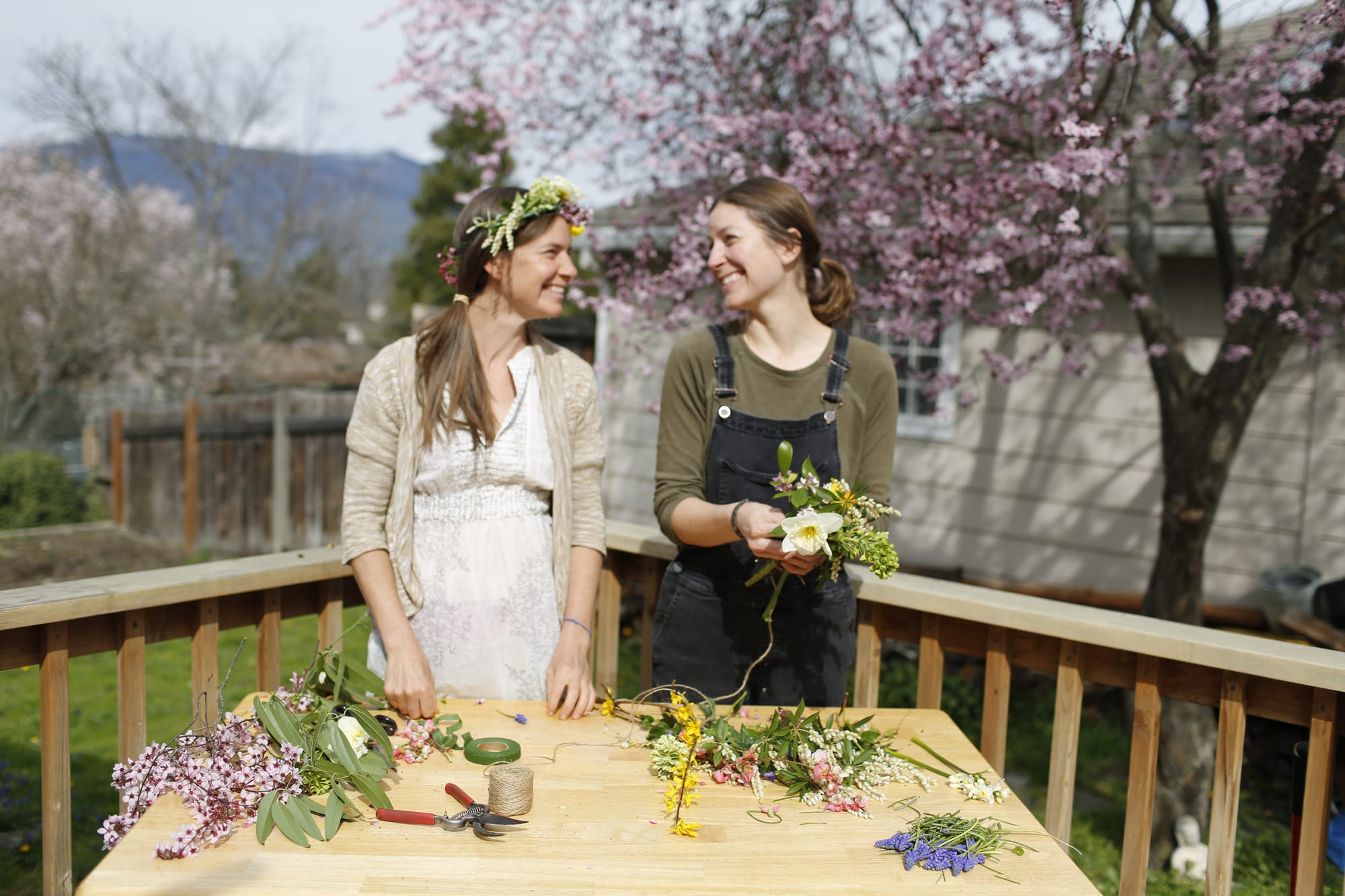 Offering Year Round Fresh or Dried Flowers
We host at the farm or come to your event site.
Want a fun, crafty activity to bring friends and family together? Create with the Amazing World of Flowers/Plants
Special events such as birthday parties, graduations, and bridal showers are spaces to have a connecting social activity through a making crowns, wreaths, or bouquets.
Wear flowers and feel amazing!
Even if you don't consider yourself creative, the flowers as the material combined with your unique style of the moment, results in it's own form of masterpiece. We help make it a fun, non-intimidating experience.
This a wonderful way to connect to the abundance and beauty of the earth, each other and to our creativity. All materials provided, we look forward to your inquiries. $225 minimum for 2 hour flower crown parties.
Call Melanie at 503.916.9576 or email waterleaffarm@gmail.com
---
Flower Play ~ Crafting Community Open Hours~ Drop in
7/16 Sunday 10:00-1:00pm (Every 2 weeks in the summer)
Buckets of flowers will be available or U pick and instructions to make:
~Flower crowns (1/2 crown $20, full $30) -can be dried
~Bouquets (vases for purchase or bring your own) -$20 and up
~Flower Bundles (to dry)-$15 and up
Minimum $15, prices go up in increments of $10