WEDDINGS
Waterleaf Farm offers local, seasonal and heirloom flowers for your wedding. We love to work with you, crafting your vision for your love-filled day with what's blooming in our abundant fields.
Bulk buckets (DIY) . Each bucket is at least 60-70 stems, (Usually 10 stems p/bunch).
~$85, Greenery only
~$90, Grower's Choice of colors and flowers
~ $100-110, Specific color palette
Custom arrangements from our design studio
('A La Carte'). Some options may include:
bridal party bouquets
boutonnieres
wrist corsage
flower crowns
table centerpieces
archways
petals
We also offer full-service weddings.
Our work reflects the spirit and feel of the season. We offer a diversity of gorgeous and specialty flowers to bring magic to your wedding. Whether you imagine of elegant larger blooms like dahlias, or smaller wildflowers, like sweet peas, or a blend, we will bring your flower dreams to full blossom.
We look forward to your inquiries, contact us with your floral interests at 503.916.9576 or email waterleaffarm@gmail.com and we'll get back to you with estimates.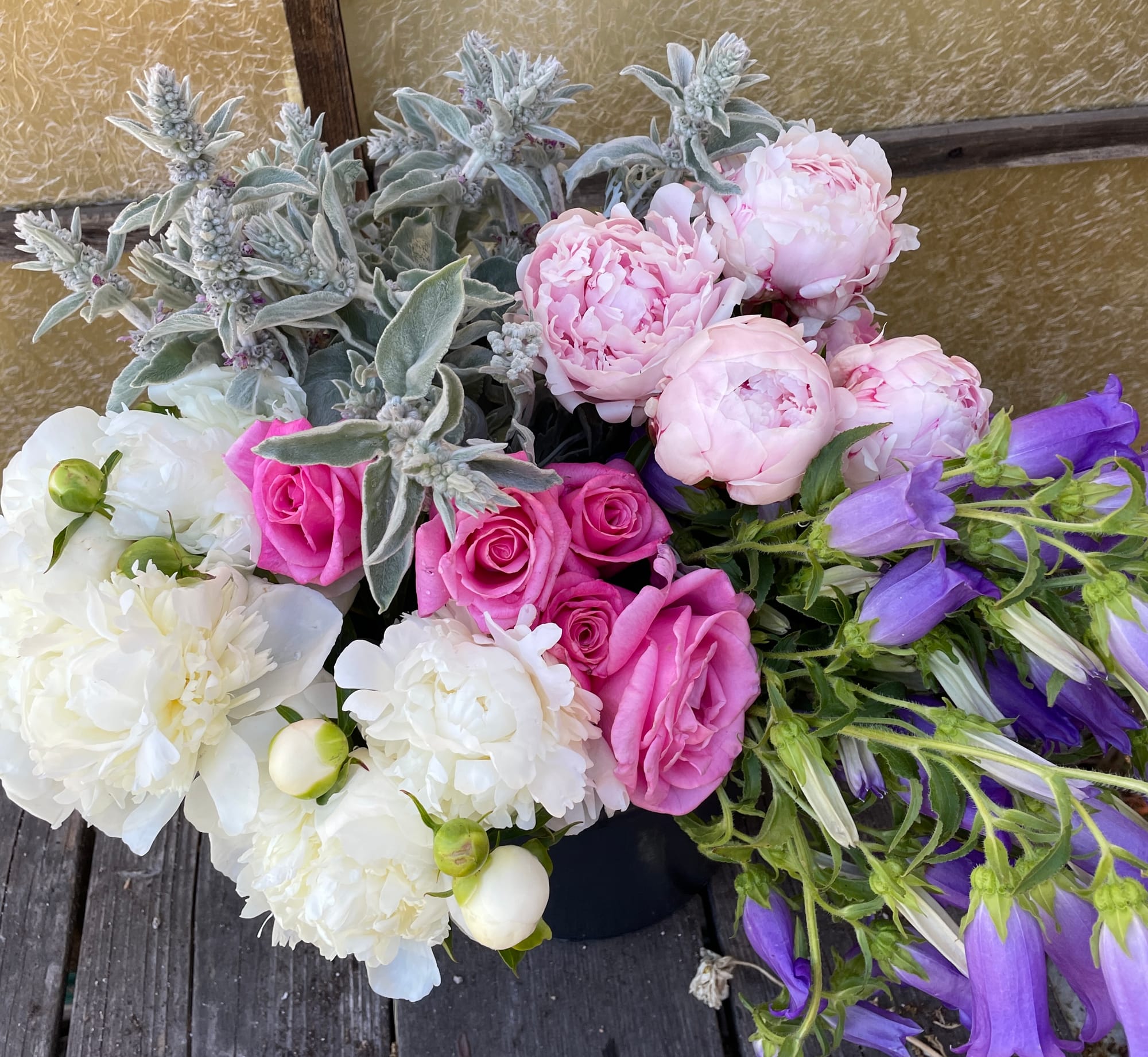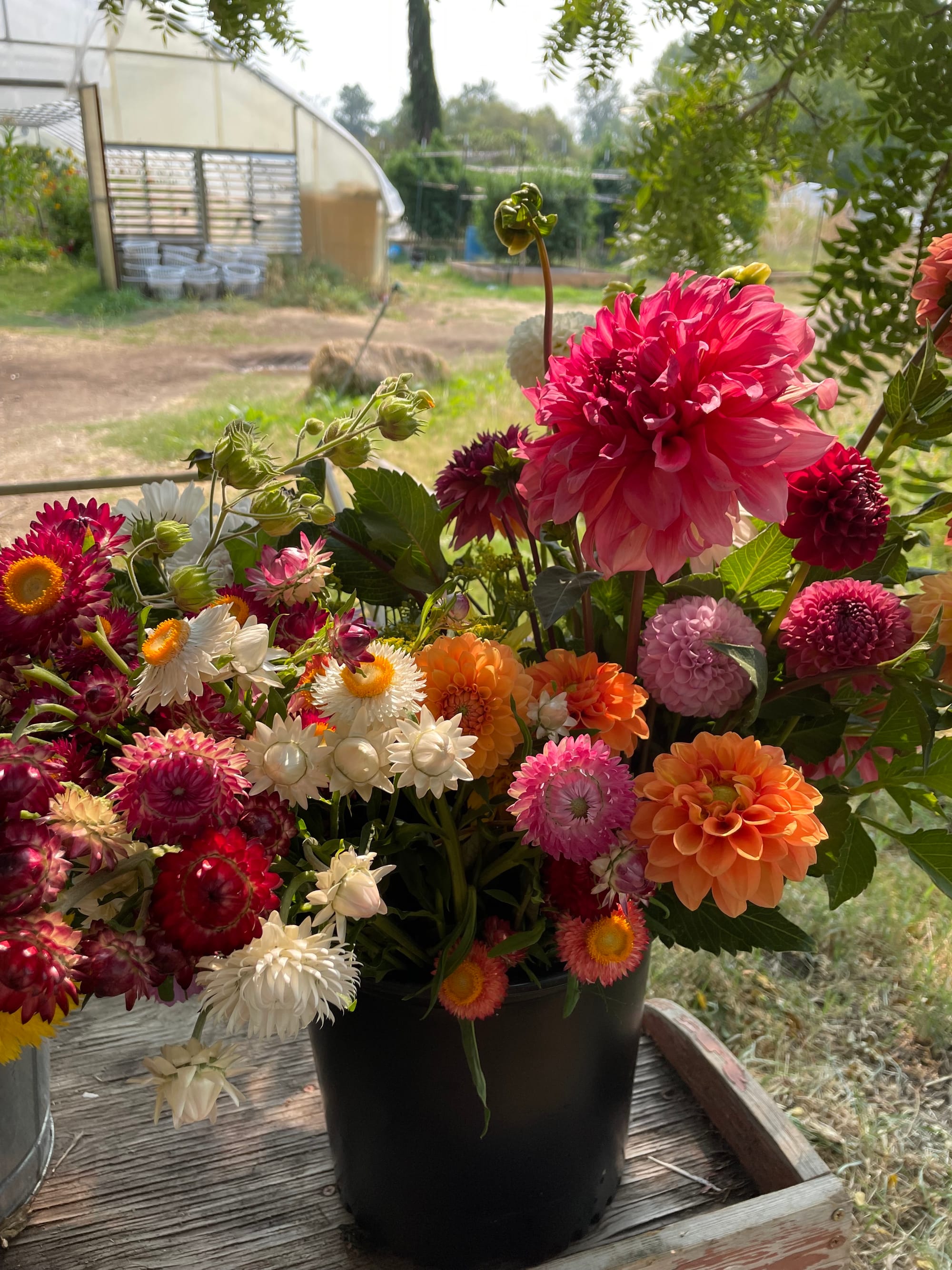 Example of volume of bulk bloom bucket.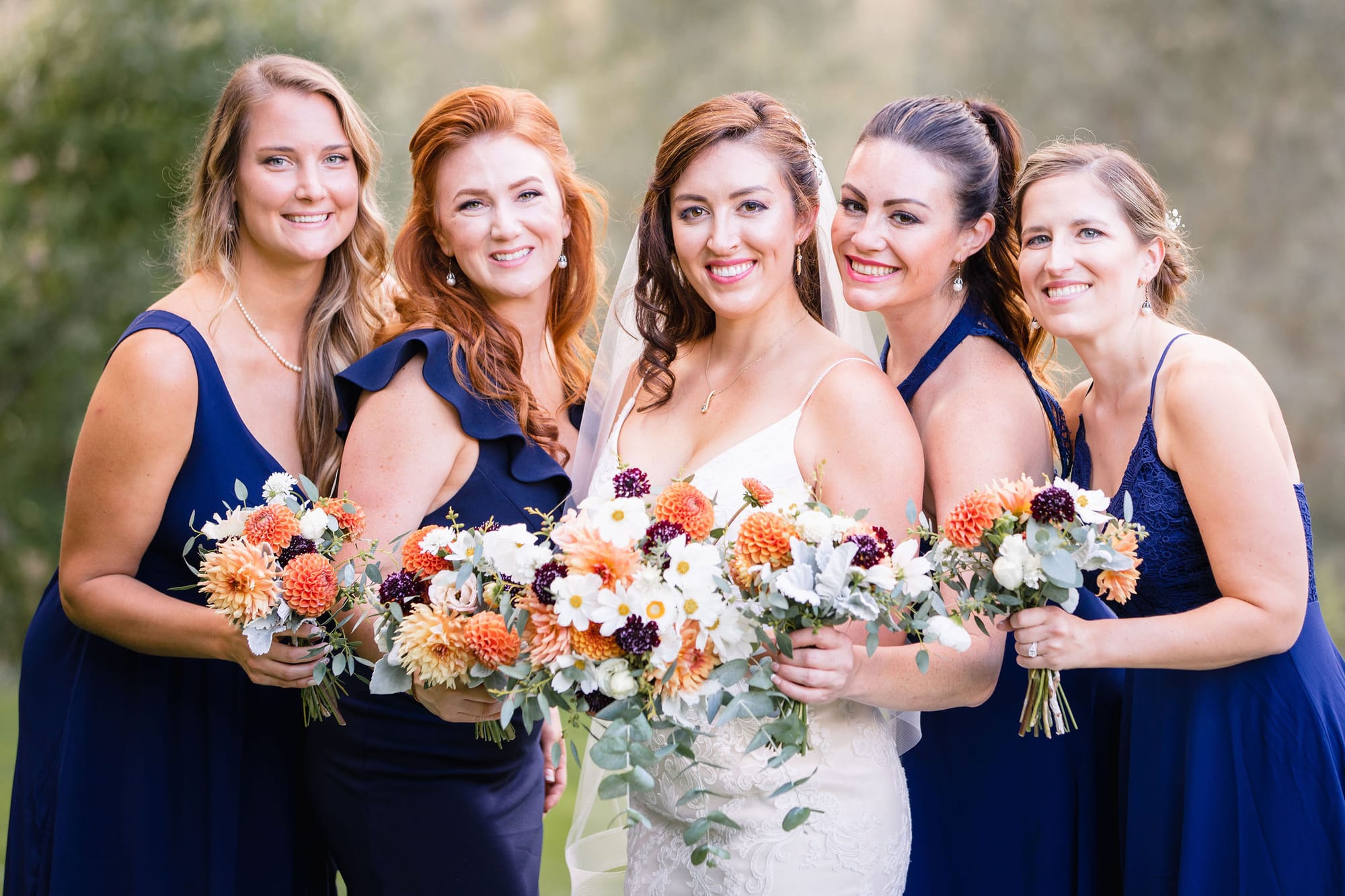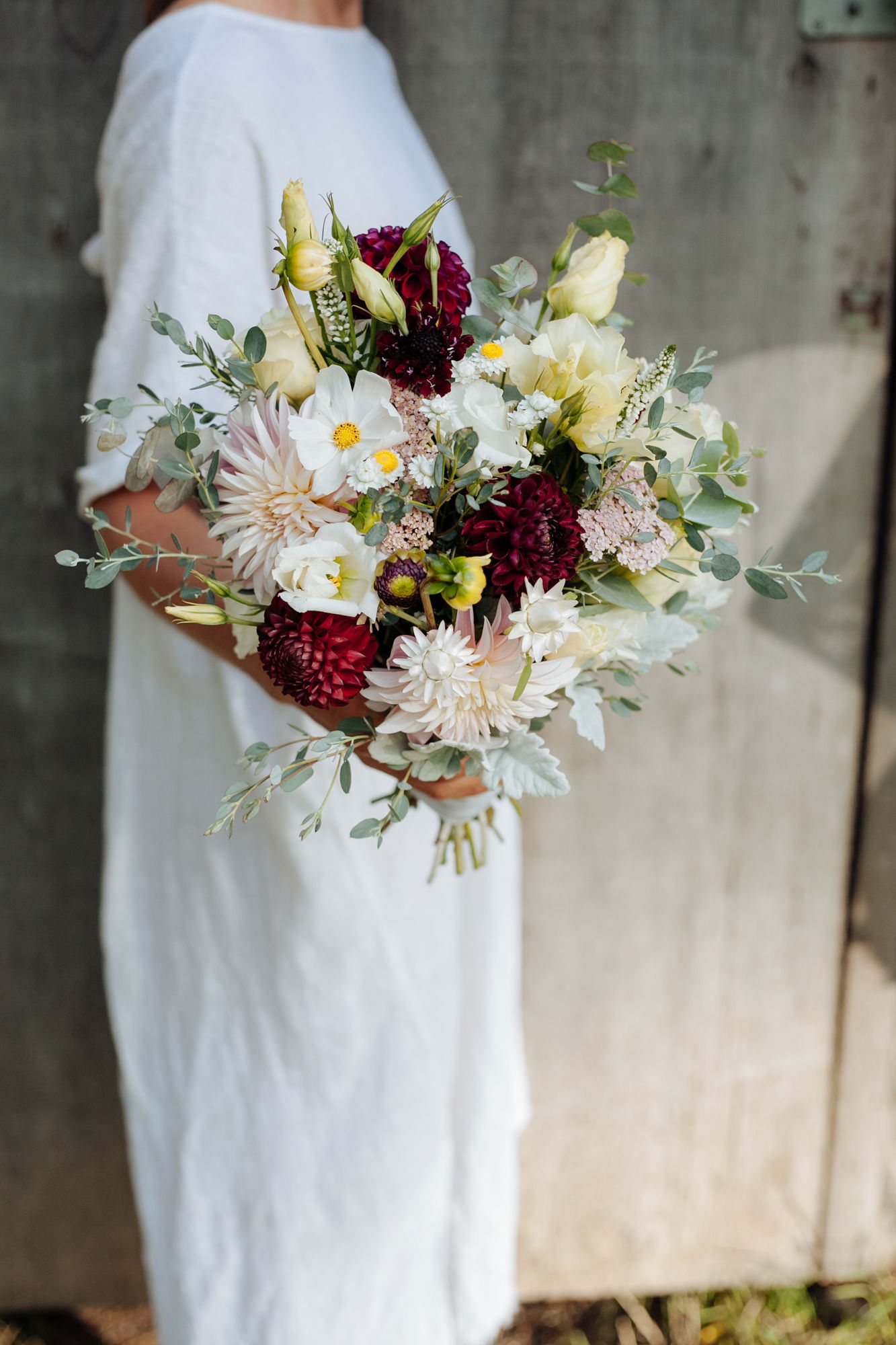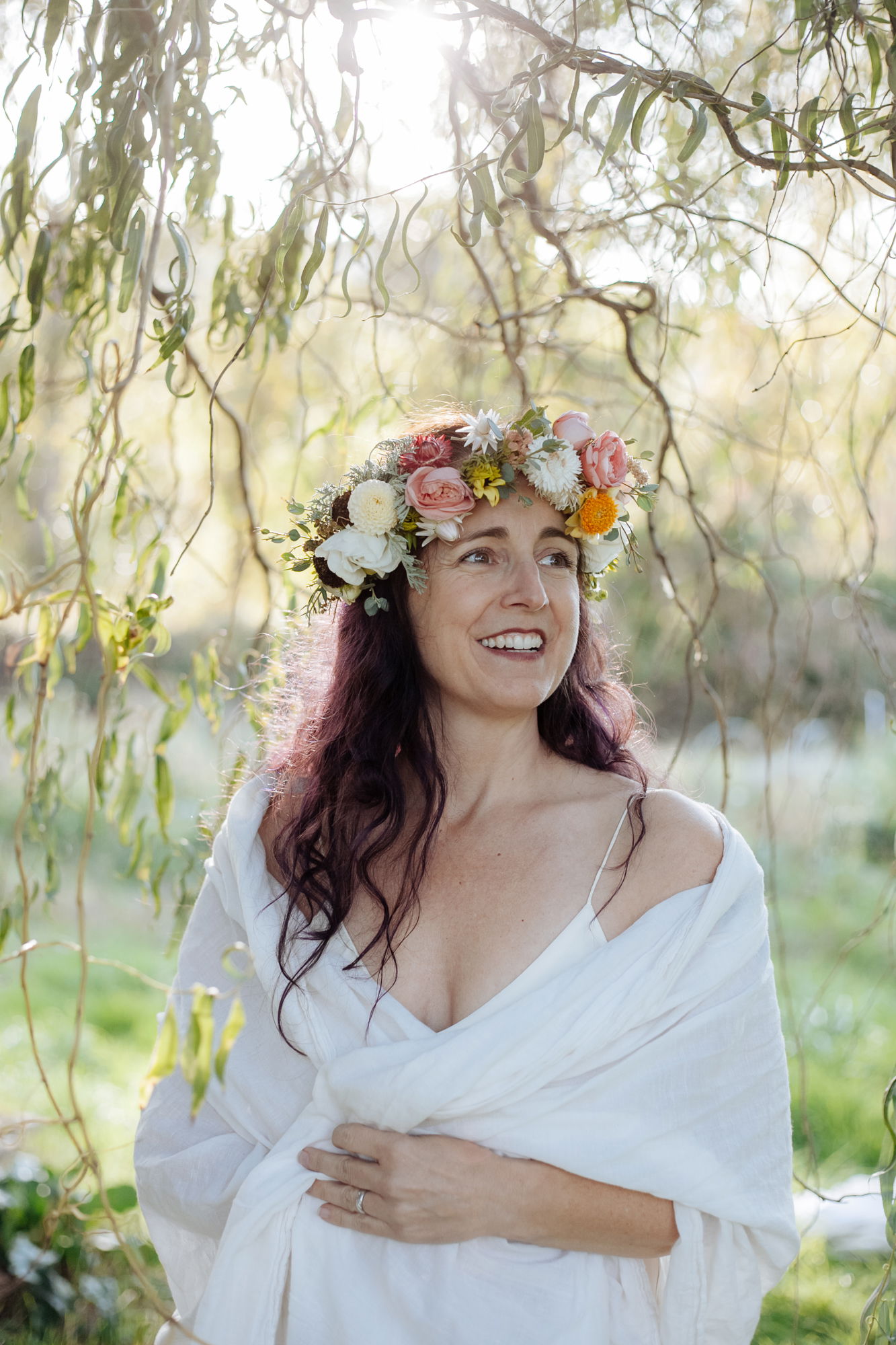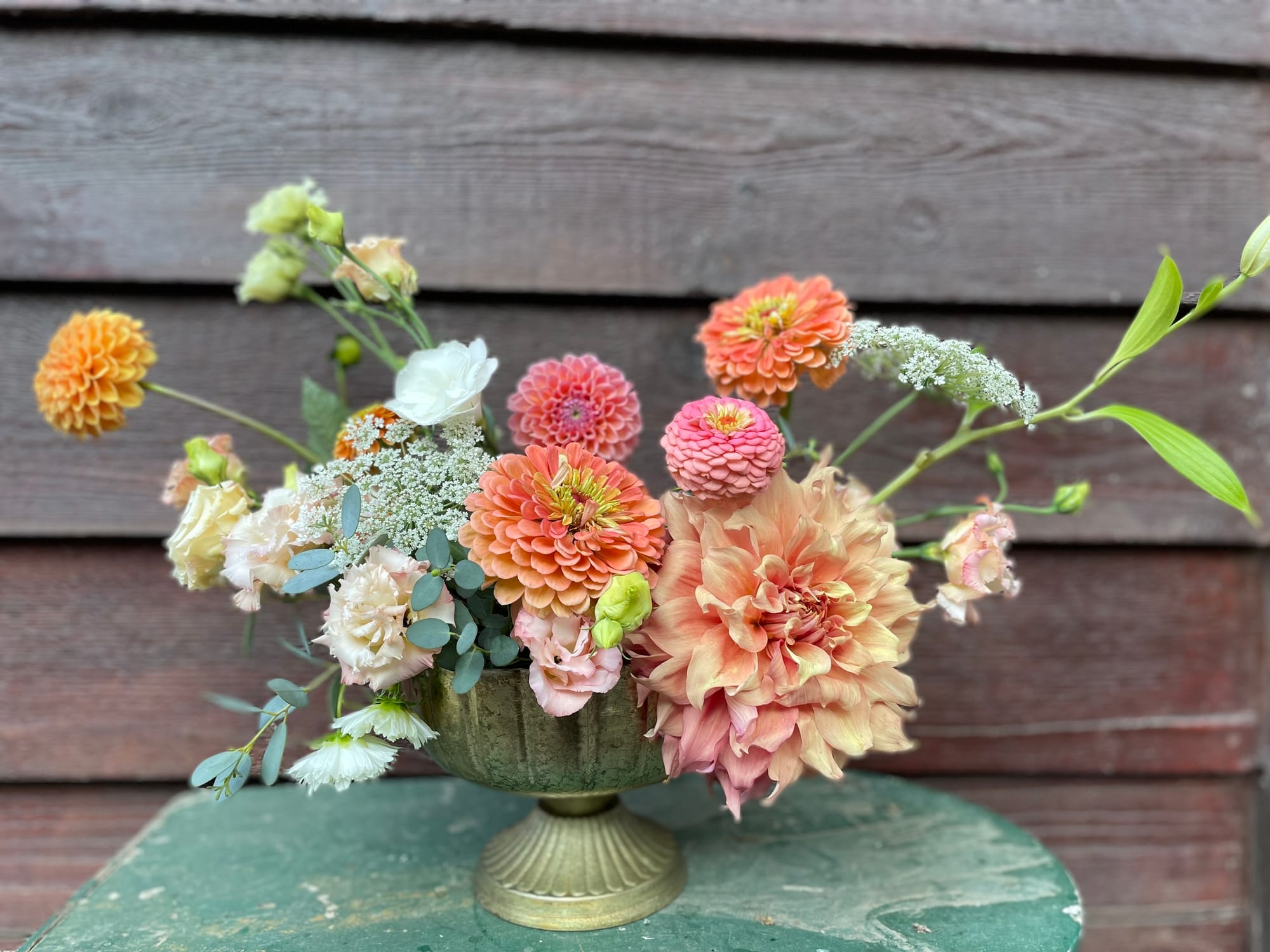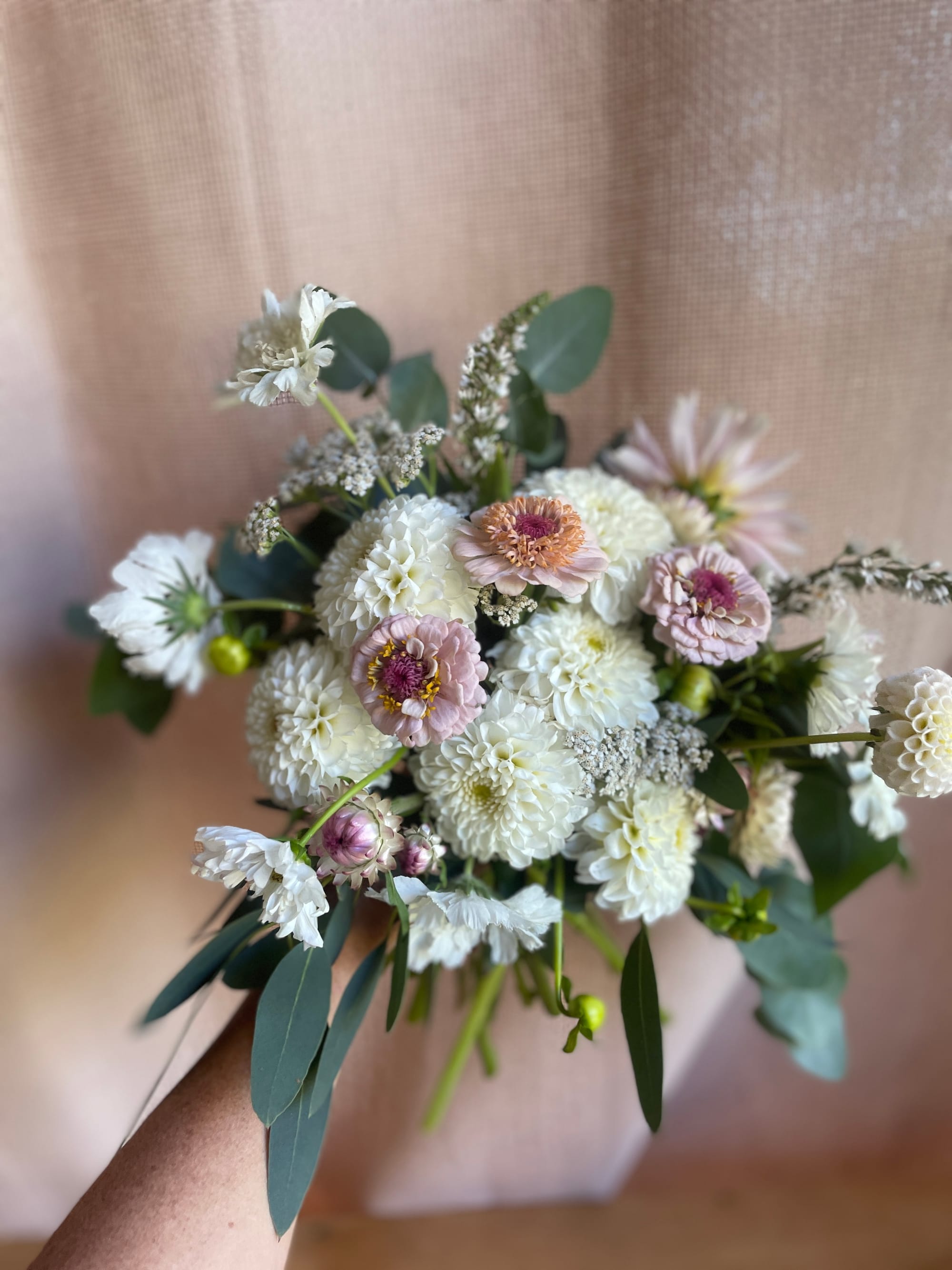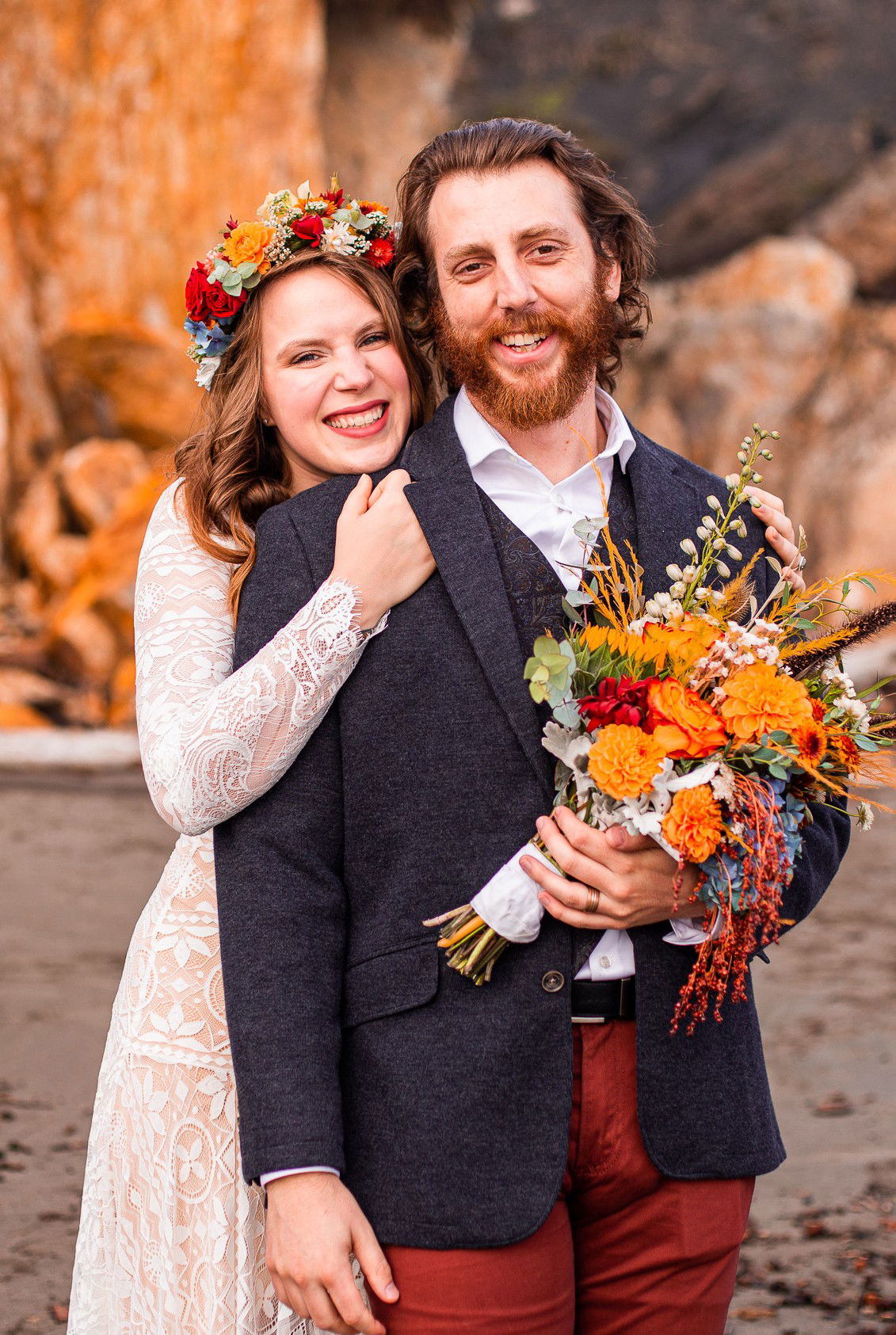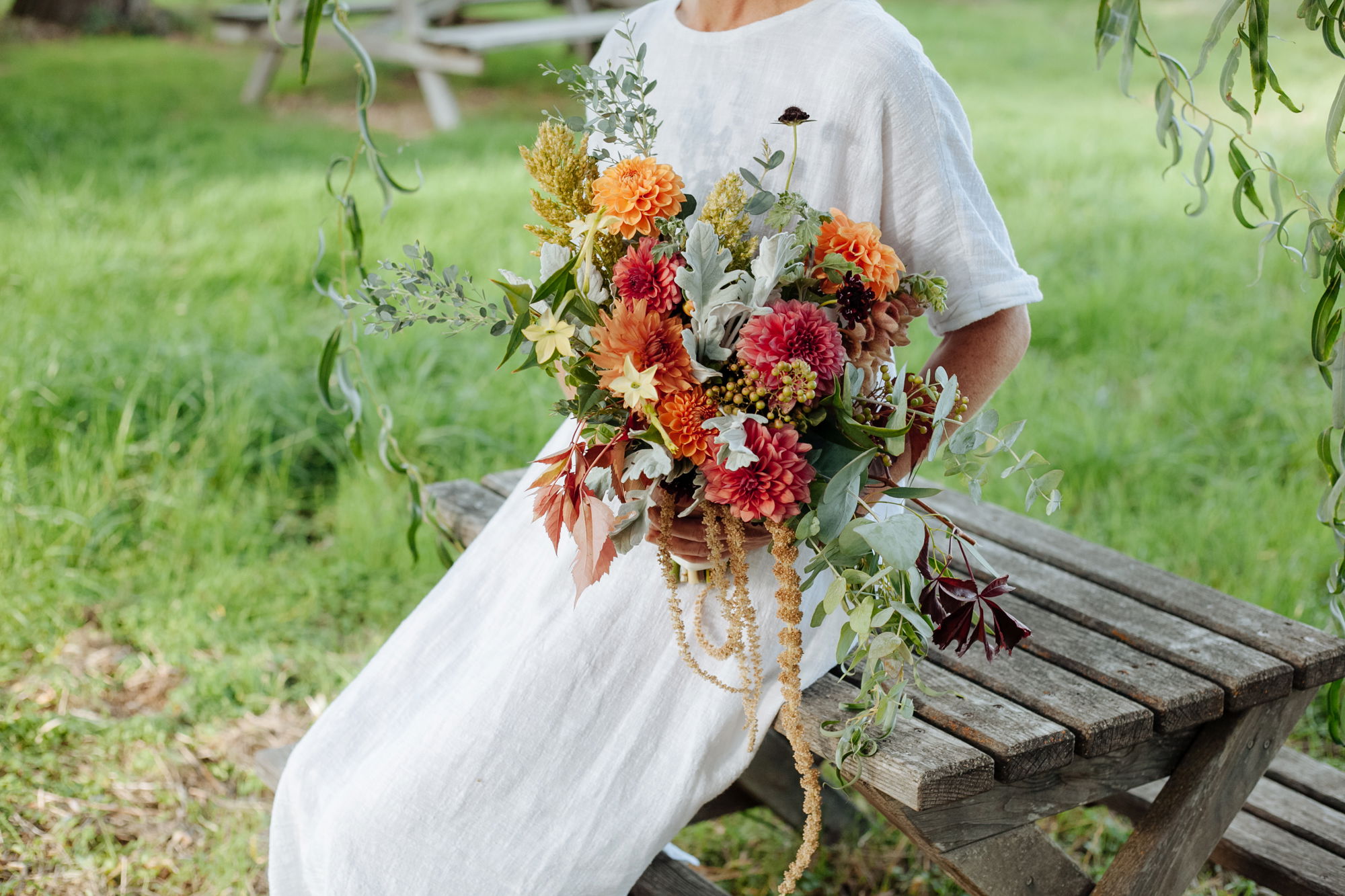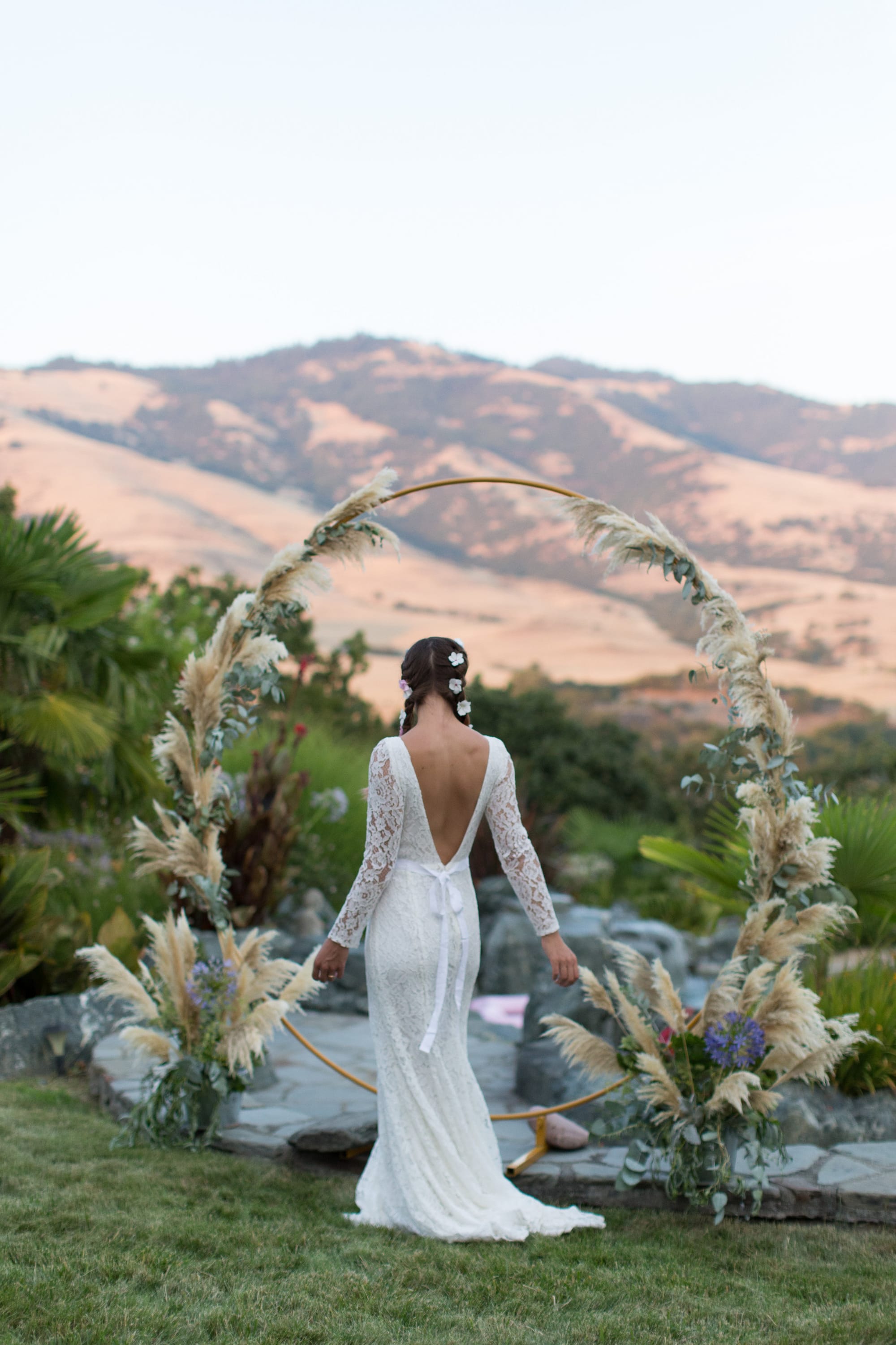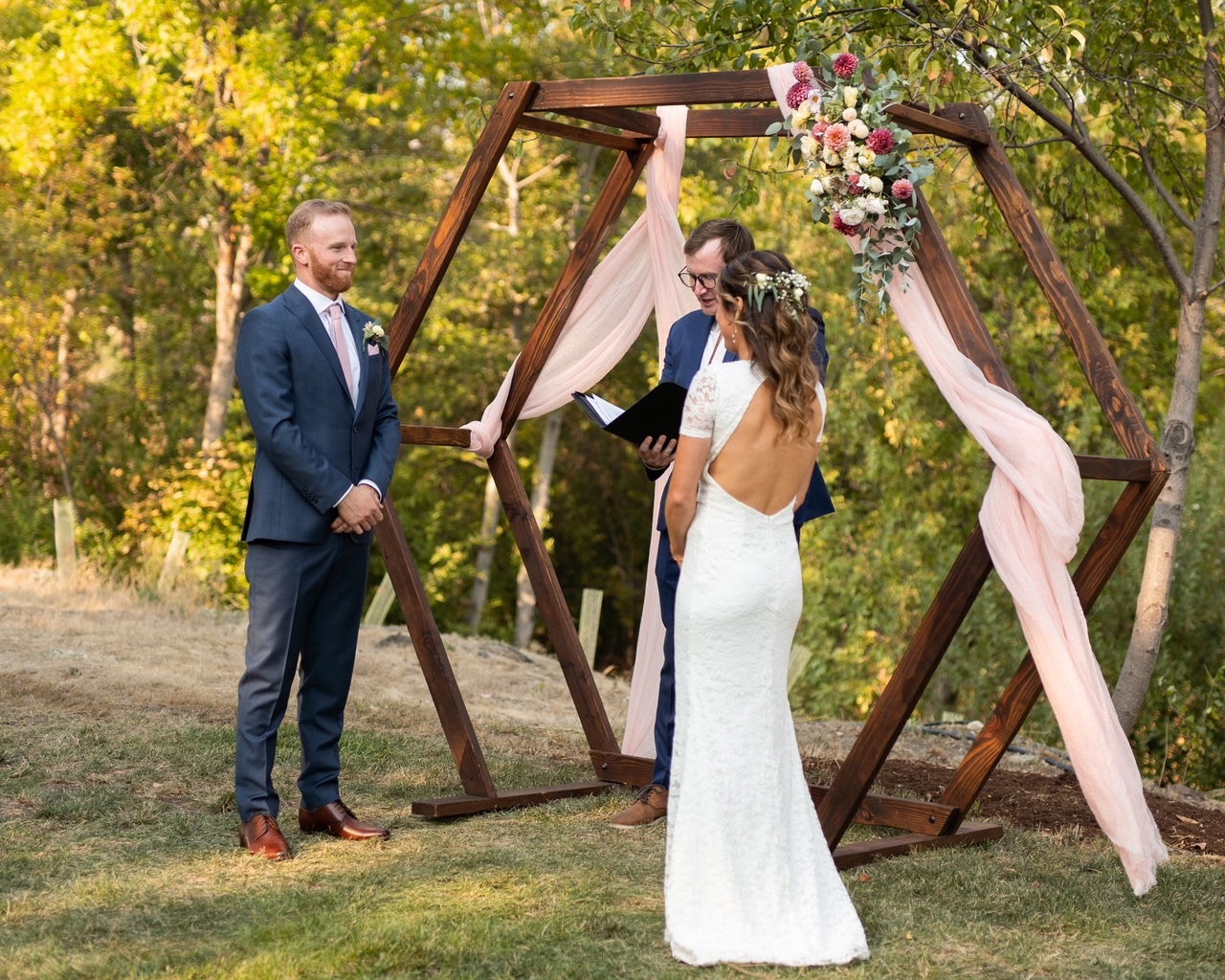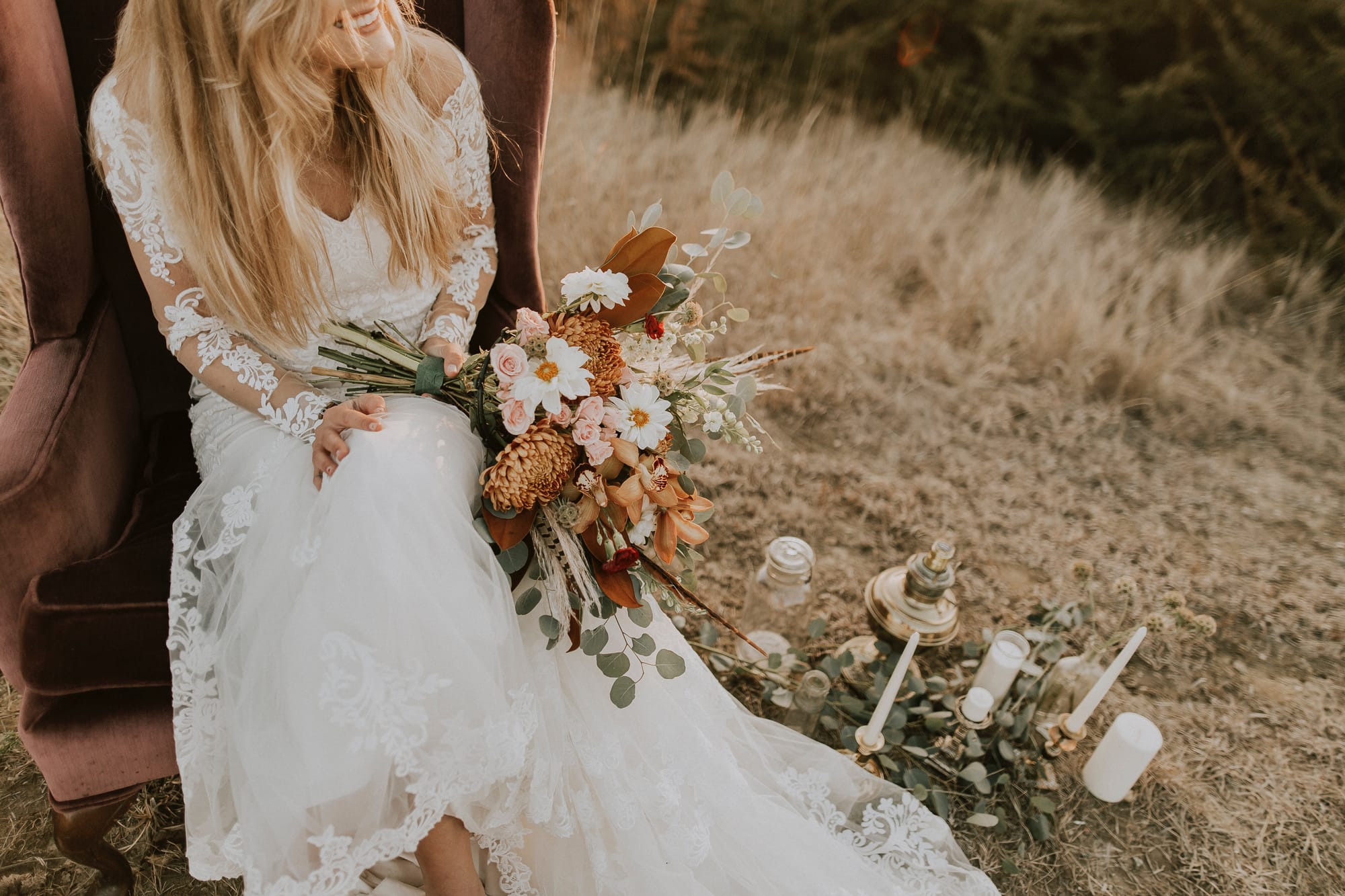 EVENTS
We bring the unique, most fitting flowers to many significant events such as births, deaths, rites of passage, parties, and ceremonies. You can order bulk buckets for DIY or arrangements from our florist design studio. We can also come to you and adorn the space of your special event, with a combination of arrangements, flower altars and other installations.
We look forward to your inquiries, text 503.916.9576 or email waterleaffarm@gmail.com.