We are your flower fairies! We'd love to have you become part of the flower farm family.
You're invited to join our CSA Flower Subscription 2022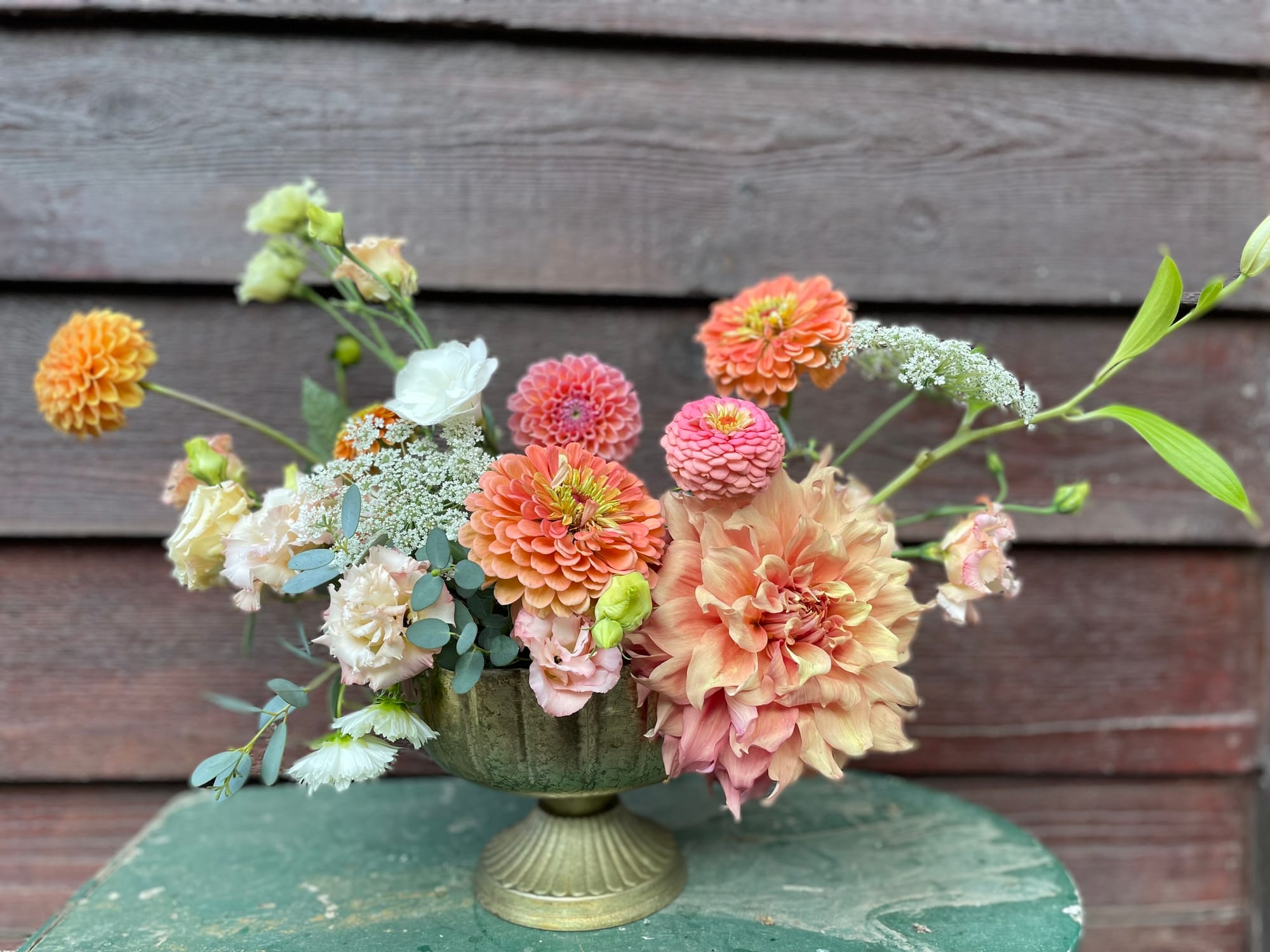 Example of artistic bouquet
Flowers are a simple yet profound way to beautify and bring light to spaces. Their presence in a room is healing and positive. Fresh flowers are a fabulous addition to your home or business. Bring Nature inside with you.
We grow over 150 varieties of magical, beautiful flowers. The flowers are specialty varieties to grace your space. Go to Shop Page to purchase or email waterleaffarm@gmail.com.
Here's How it Works~
Start anytime beginning May 31 for Seasonal Subscriptions (11 weeks) Season through October 26.
You can skip weeks if you notify us at least 3 days ahead of time (if you're not full season).
Tuesdays Flower Delivery Day!
Business - we swap out last weeks flowers with fresh vases.
Home - we bring flowers in a vase and you leave the vase on the porch from previous drop off or farm pickup.
Options

Farm Bouquet - Seasonal delight in a simply made bouquet.
Artistic Arrangement - Same amount of flowers as the farm bouquet with a creative splash added to the design.
Buckets - Full and Half buckets bulk blooms.
PRICING
For Farm Pickup, $5 off each bouquet/arrangement
Farm Bouquet -
Seasonal Subscription, 11 weeks - Start anytime in between May 17 and before August 16. Cost $275
Artistic Arrangement-
Seasonal Subscription, 11 weeks - Start anytime in between May 17 and before August 16
Buckets (half and full) and Custom arrangements-
$55 full, $28 half buckets and custom arrangements please get in touch for consultation.
We accept Cash, Checks, Venmo, Paypal, Cards (4 % charge).
Note ~ Size will change slightly depending on the season, with summer harvest larger and spring flowers usually a bit smaller. Also flowers last between 5-12 days usually, depending on the variety, most being a week if properly cared for on your end. To keep the flowers lasting the longest, they like fresh water, to be out of direct sunlight, wind and heat.
Our blooms are cut fresh and we take care to ensure a long vase life storing them in a walk-in cooler with flower food.
Purchase on the Shop Page OR Call or text Melanie at 503.916.9576 / waterleaffarm@gmail.com to sign up, pay or with questions.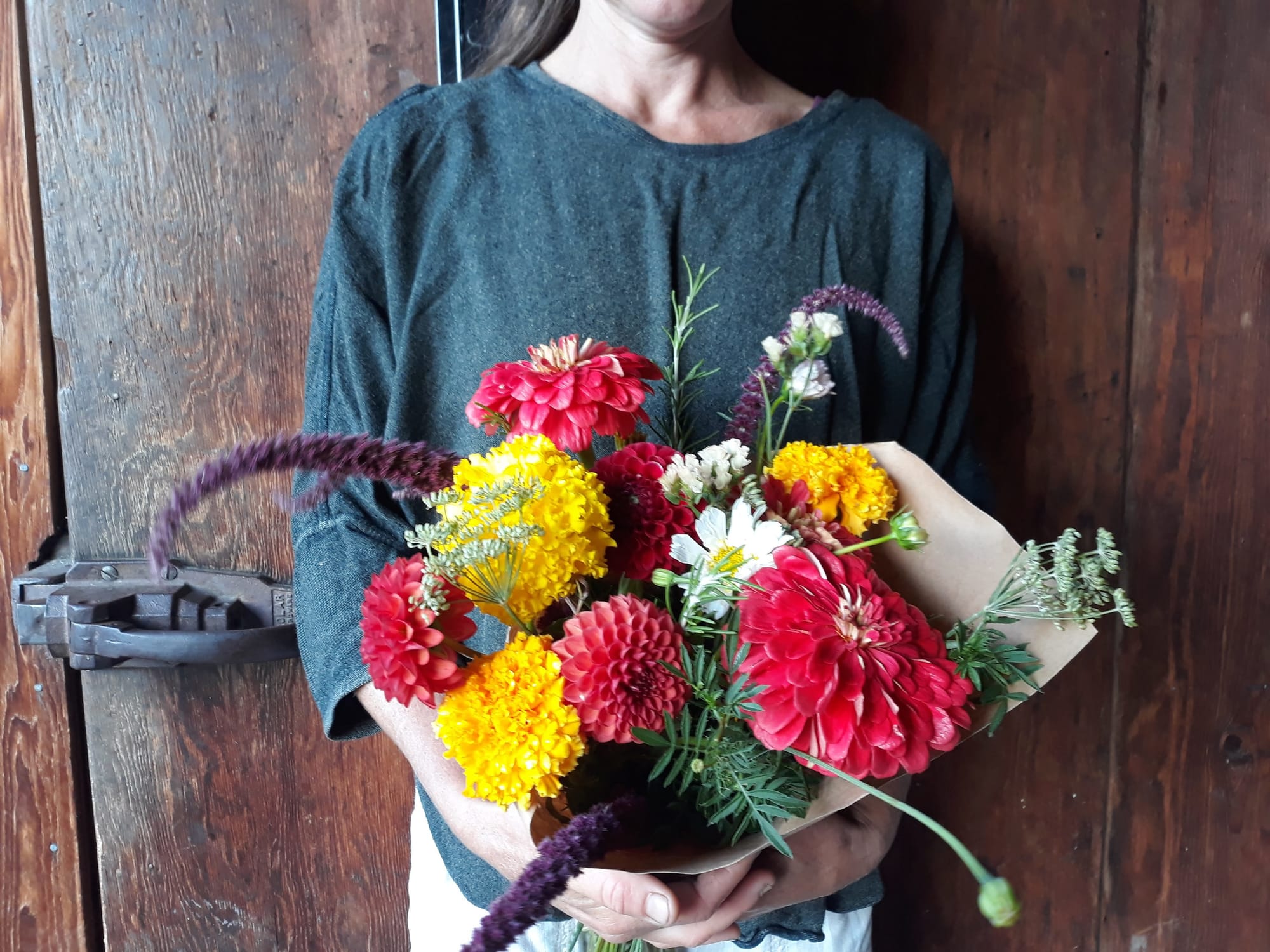 Example of Farm Bouquet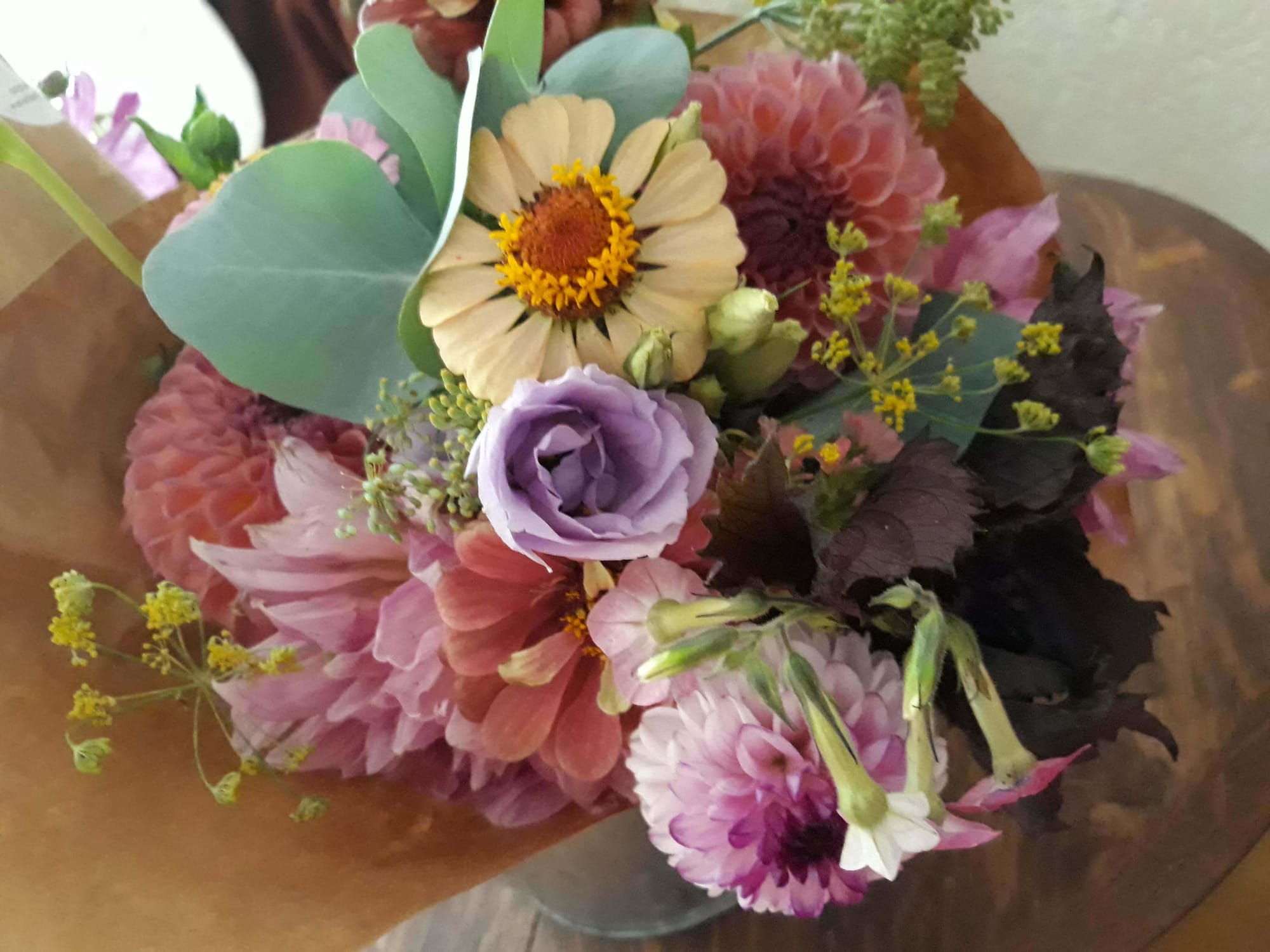 Example of Farm Bouquet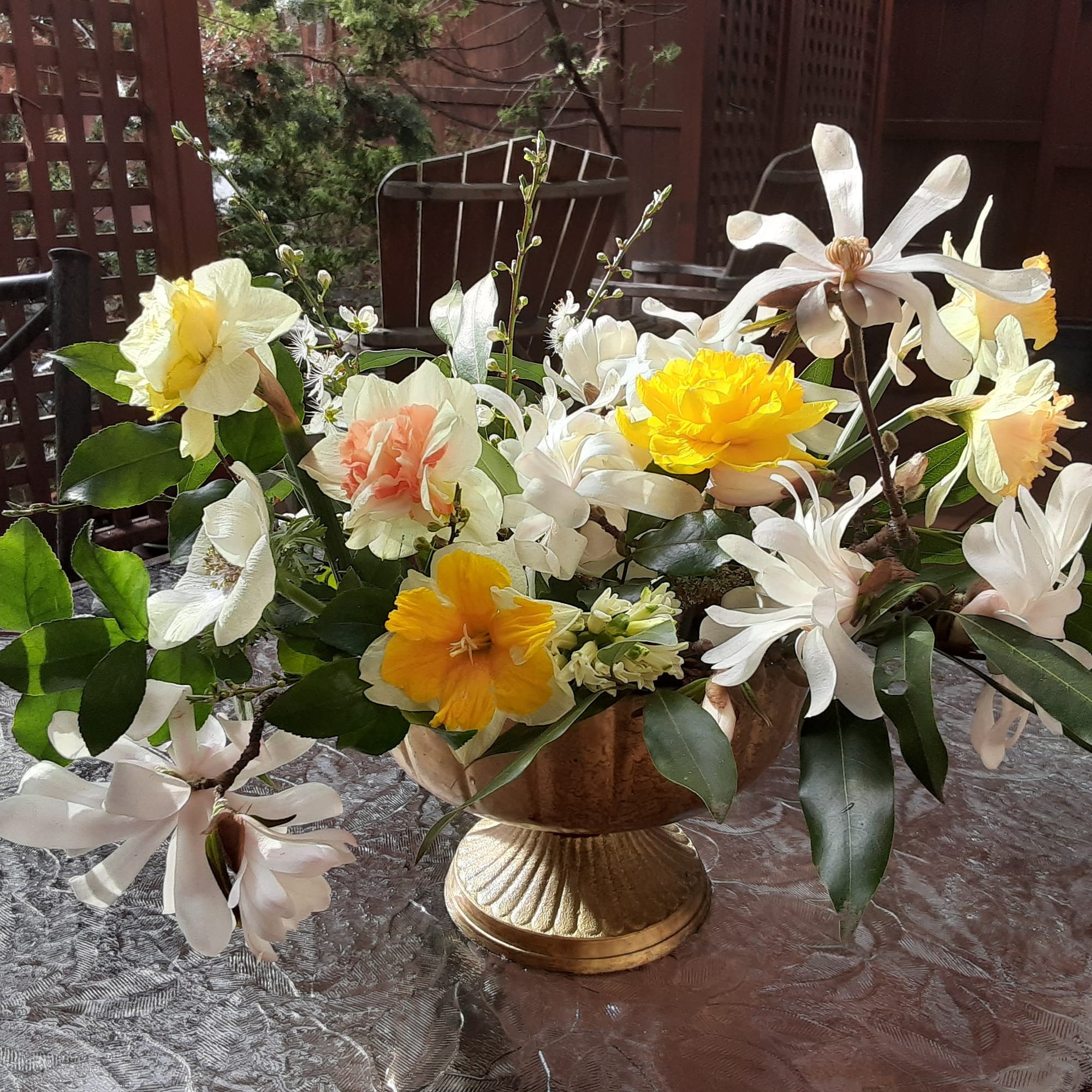 Example of Artistic Bouquet