We love to make an arrangement with your order's intention in mind - be it sympathy, celebration, birthday, or condolence.
Arrangements are delivered in a vase with a handwritten card. Orders preferred 24-48 hrs before but can often be sent day of, including some weekend days. Starting at $40 plus $10 delivery in Ashland and Talent. Also serving Phoenix and Medford.
Call Melanie at 503.916.9576 to order.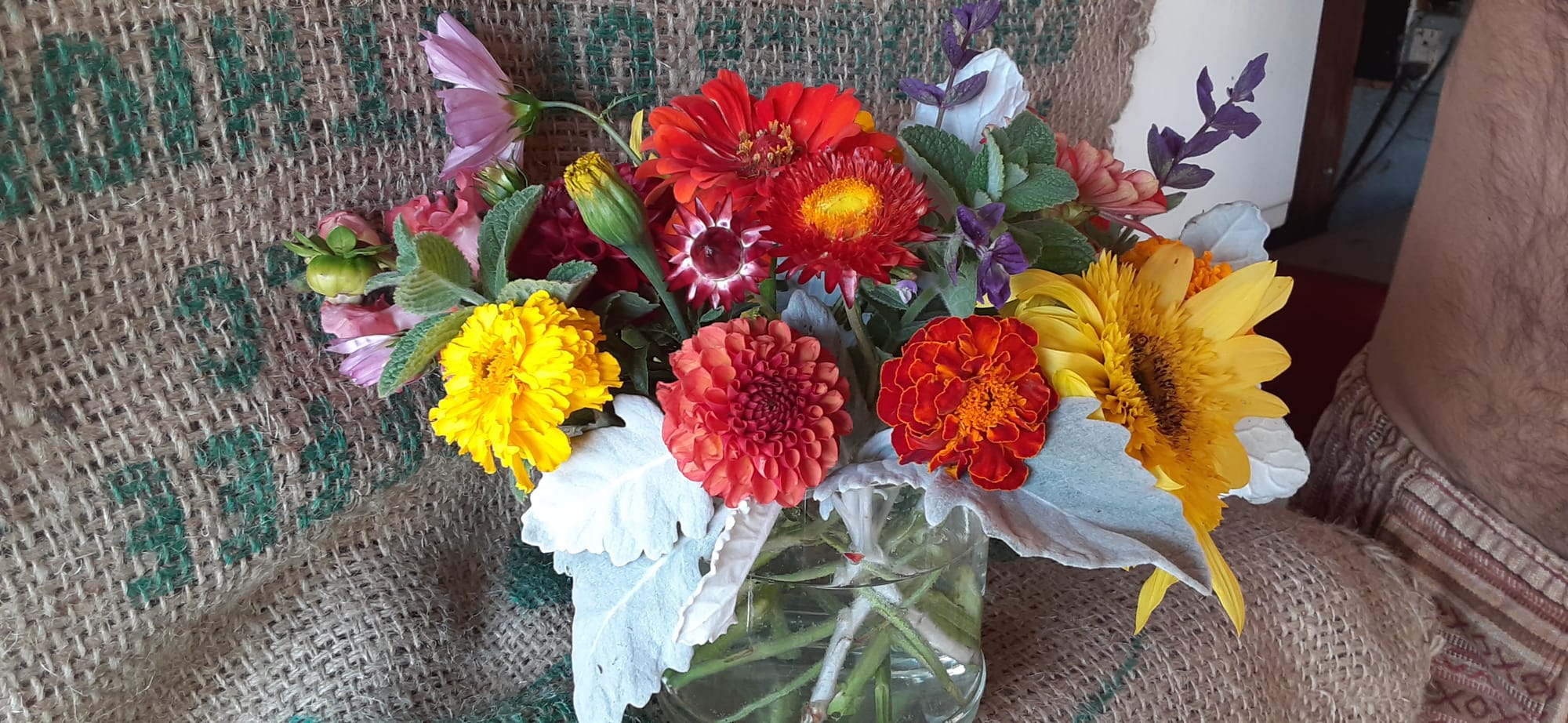 Example of Low and Lovely Arrangement $40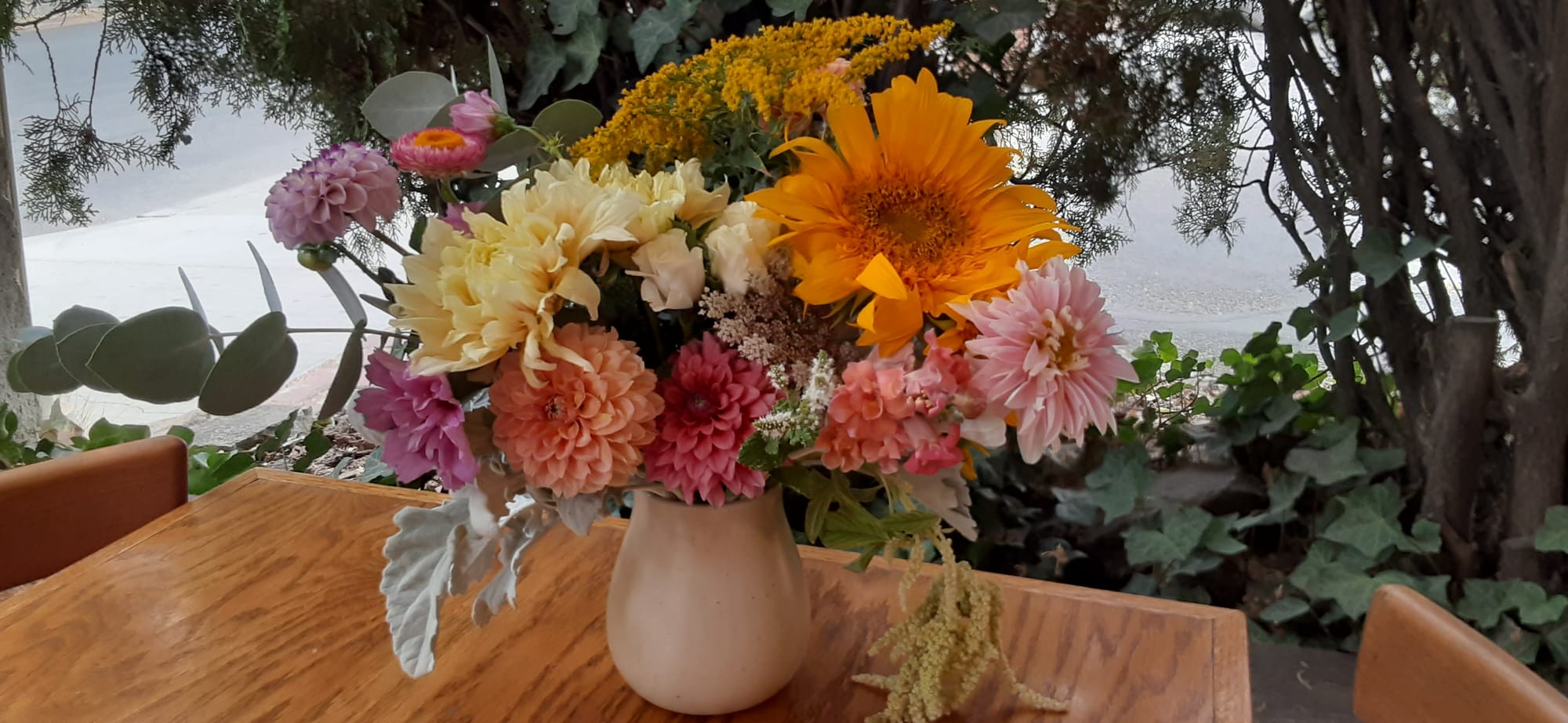 Example $55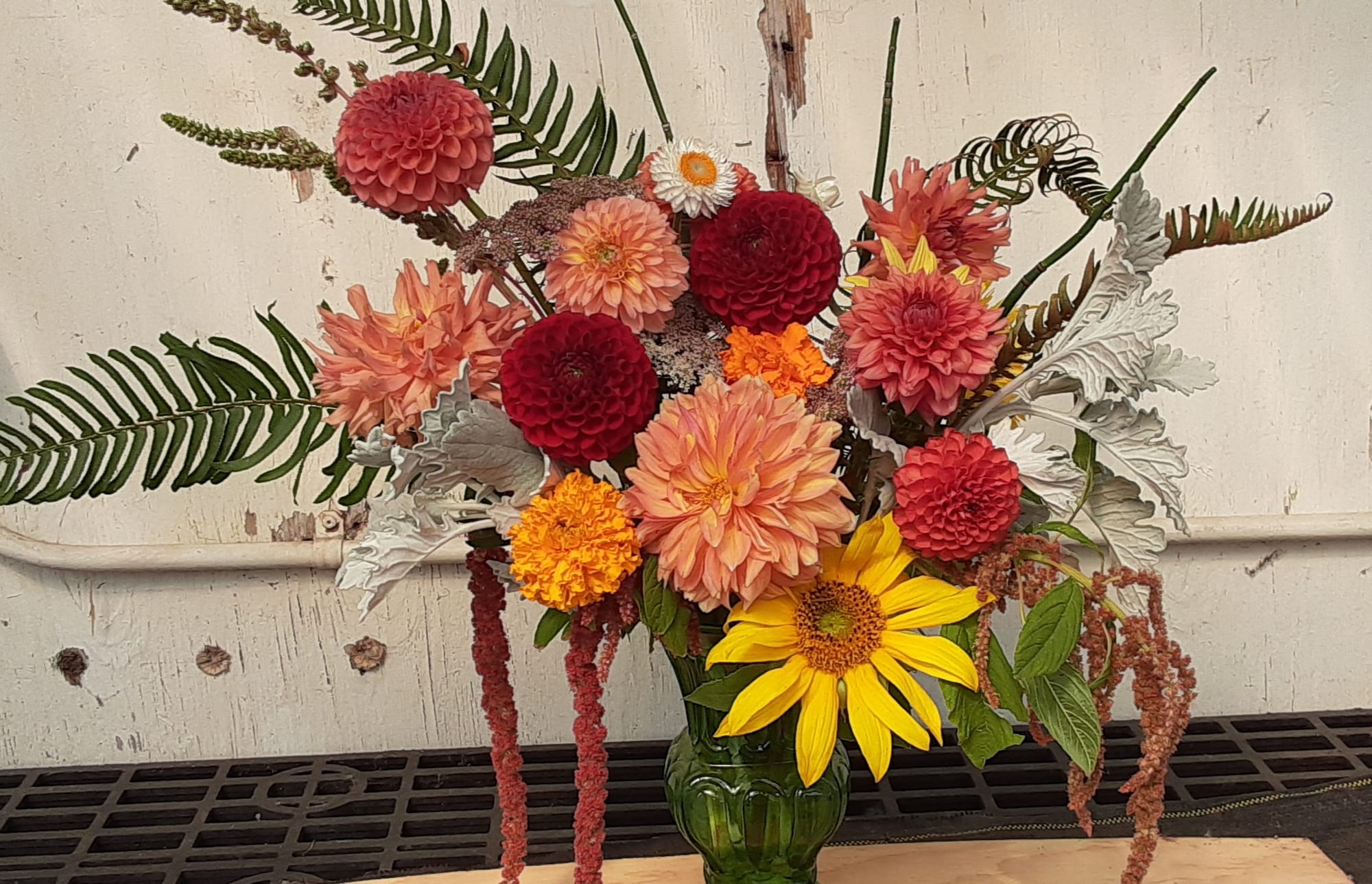 Example Fall Arrangement $75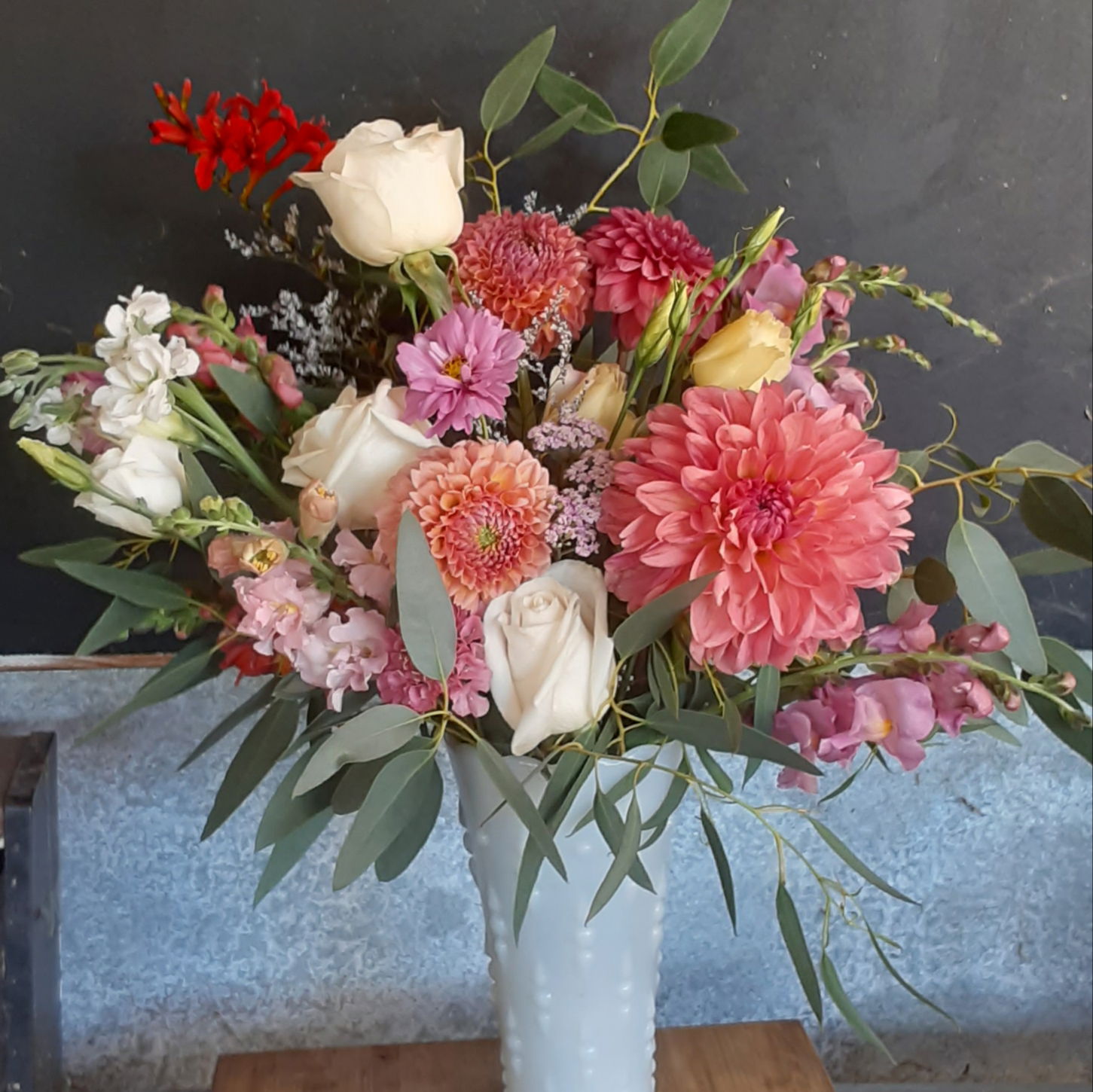 Example of $70
Example of $80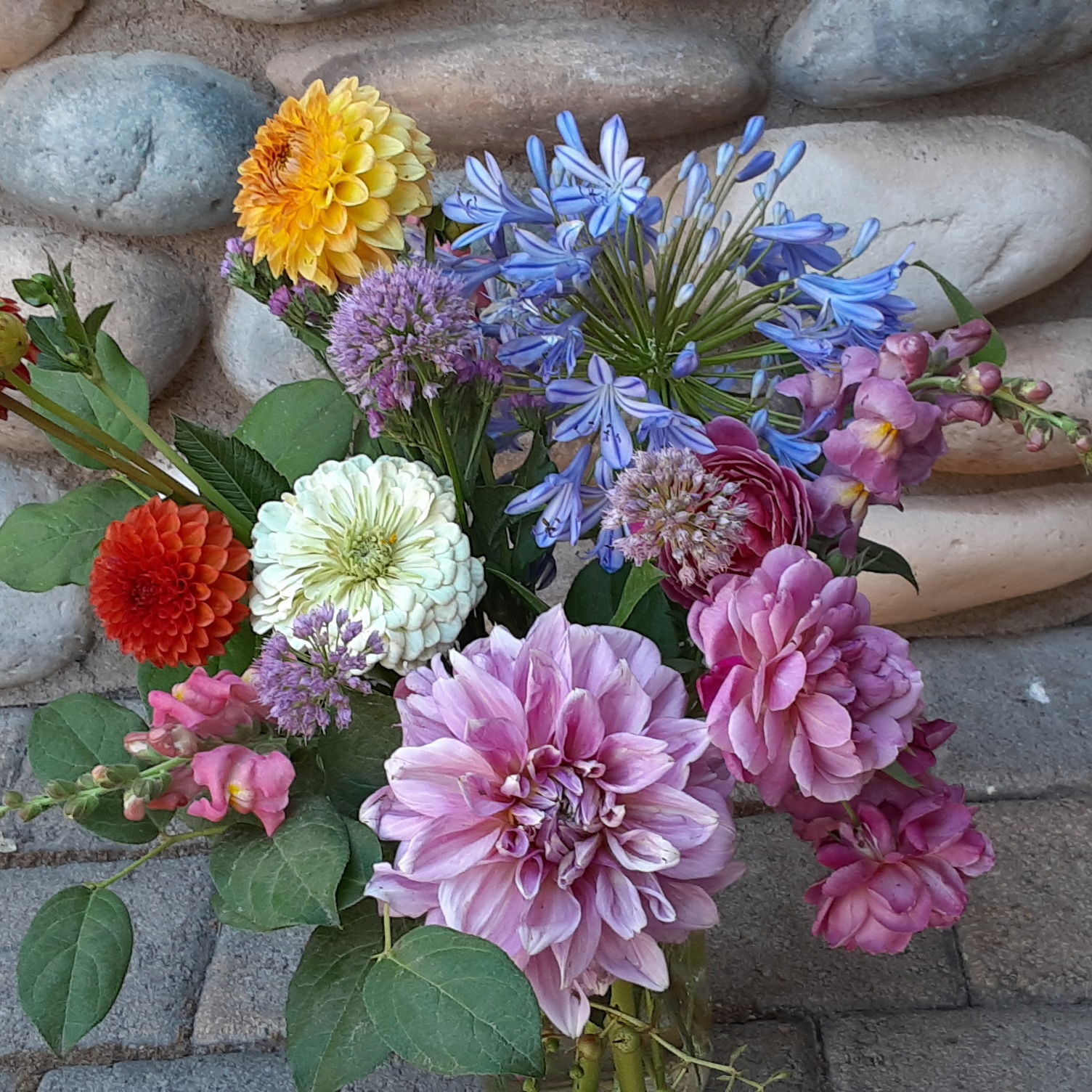 Example of $45