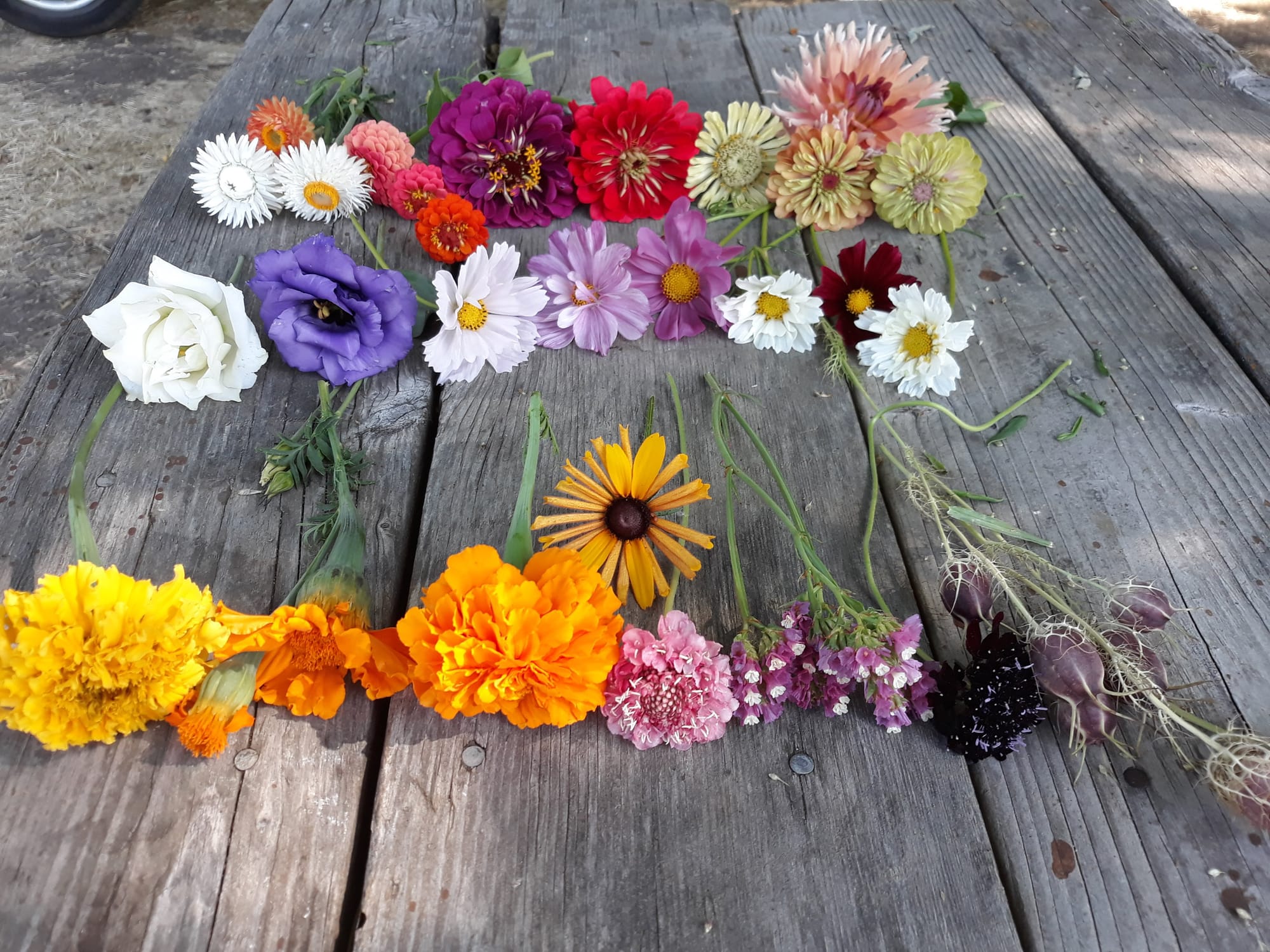 Become part of the CSA farm family!
Flowers are a simple yet profound way to beautify spaces and bring light to them. Their presence in a room is healing and positive. Fresh flowers are a fabulous addition to your wellness center, restaurant, winery, home, shop, or office. We deliver to you, either an arranged bouquet or bucket shares. Choose from four share options, delivered or pickup for 4 weeks:
Delivered Bucket $200
Delivered Larger Studio Fesigned Bouquet $140
Delivered and Arranged in your space (minimum $140)
Pickup Farm Bouquet $60
*Subscriptions make a wonderful GIFT to give to a family member, friend, or colleague.
* Delivered Bucket share ($100 or $200 for 4 weeks)
If you enjoy doing your own arrangements in your space, this is a perfect option. Receive an assortment of blooms and foliage to create your own bouquets.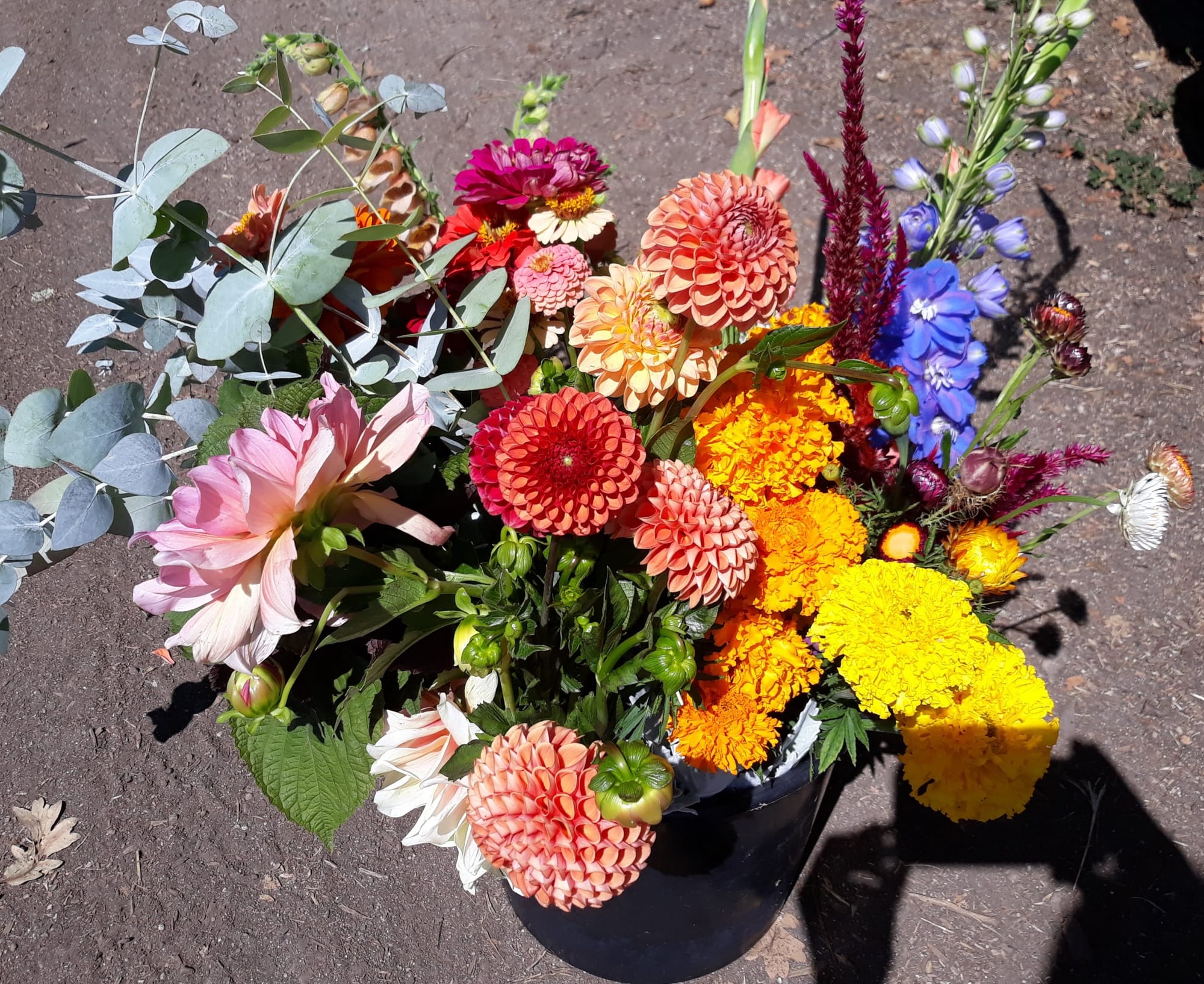 * Delivered Weekly Bouquets from our design studio ($140 for 4 weeks) - A beautiful bouquet wrapped in paper, ready to set in a vase. First share starts late May/Early June, following with consecutive months.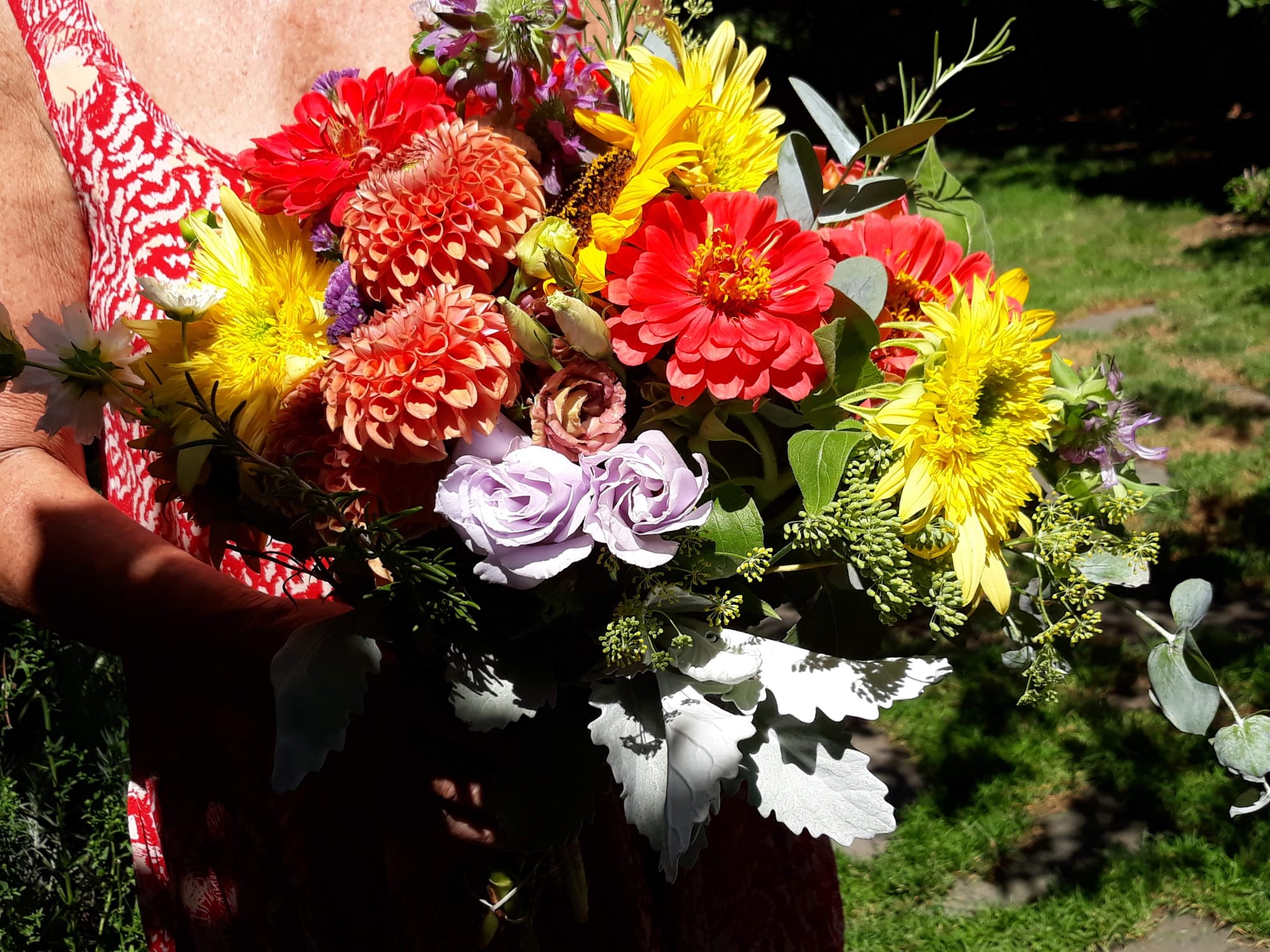 Delivered Bouquet
*Delivered and Arranged in your Space ($140 minimum for 4 weeks)
Flowers delivered and arranged according to your desires. Examples include bud vases, centerpieces , and welcoming entrance bouquet.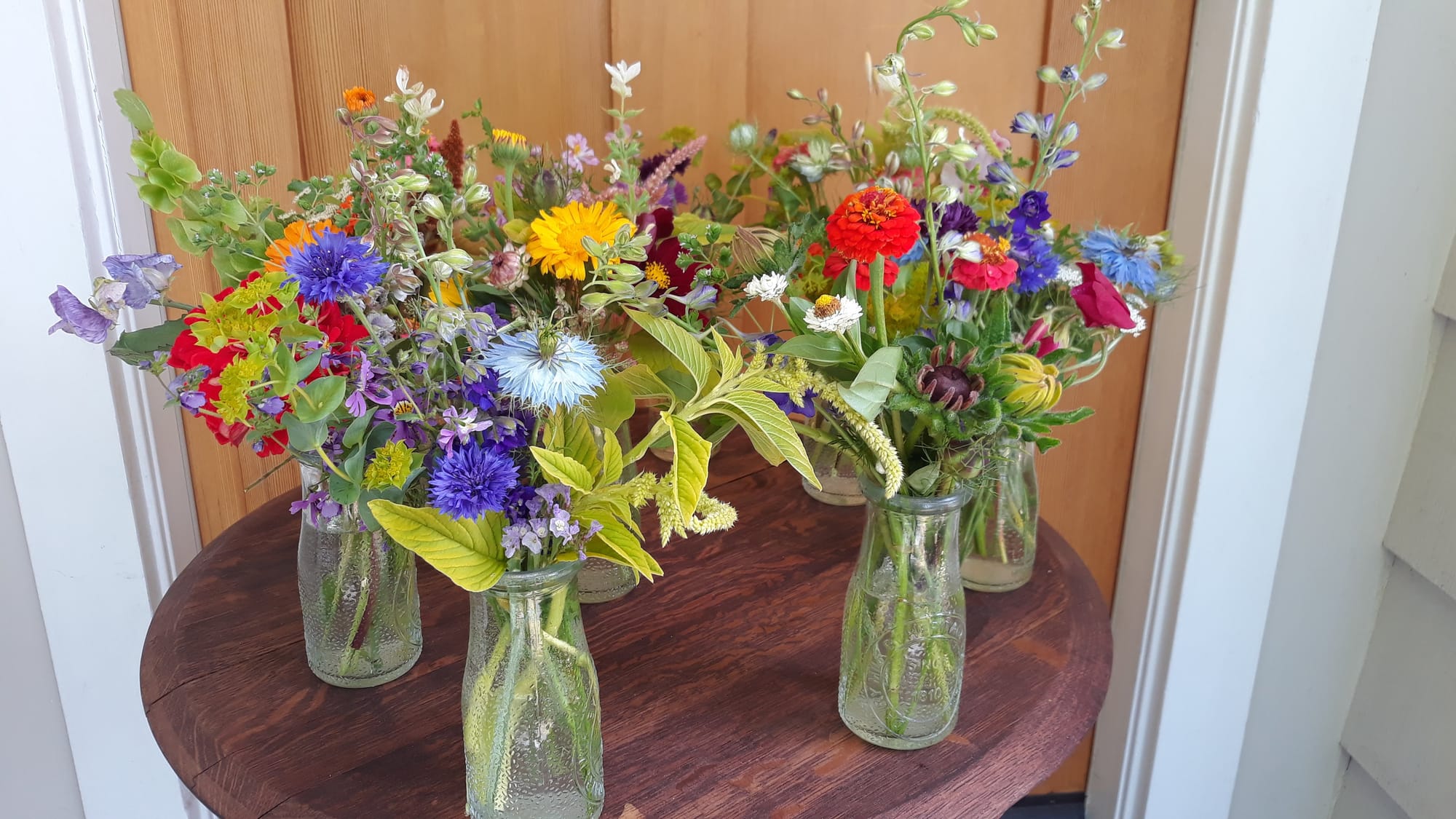 *Farm Bouquet, $60 for 4 weeks
Pickup 3 locations:
Farm, Tuesday Ashland Growers Market, Downtown Ashland location TBA
Enjoy or gift a lovely market bouquet of seasonal flowers wrapped in brown paper.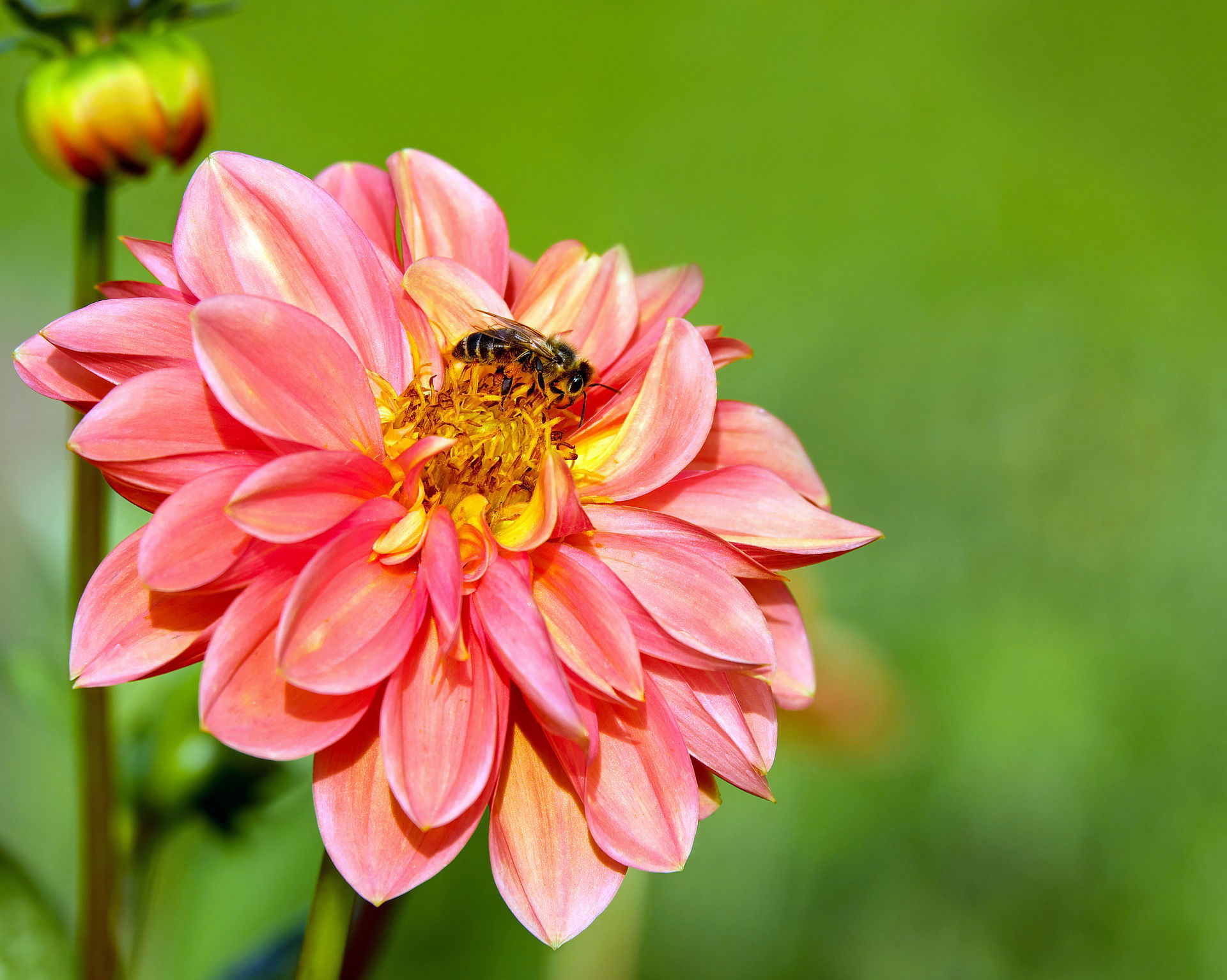 Call Melanie at 503.916.9576 or email waterleaffarm@gmail.com to order a subscription or with more questions.