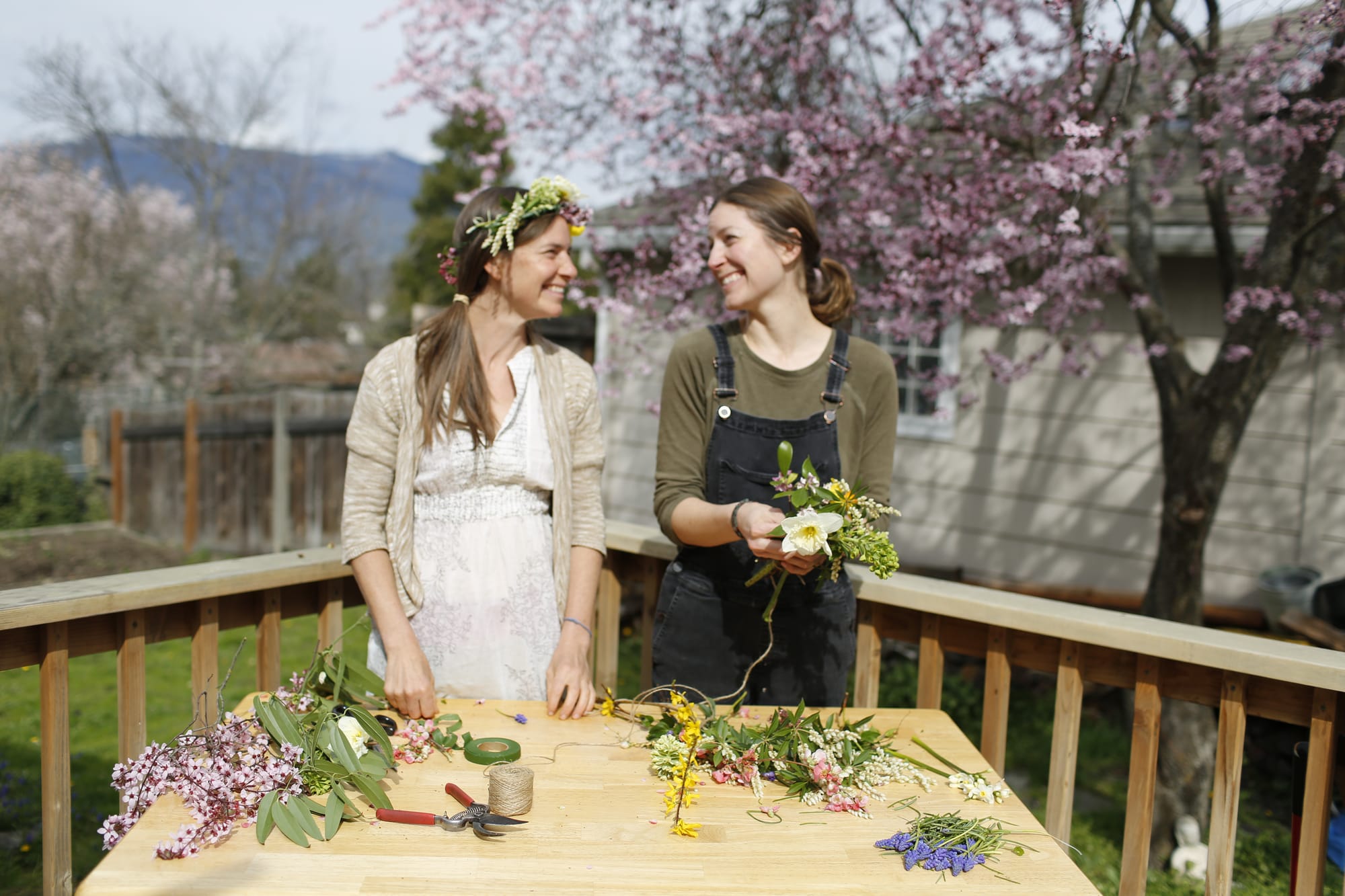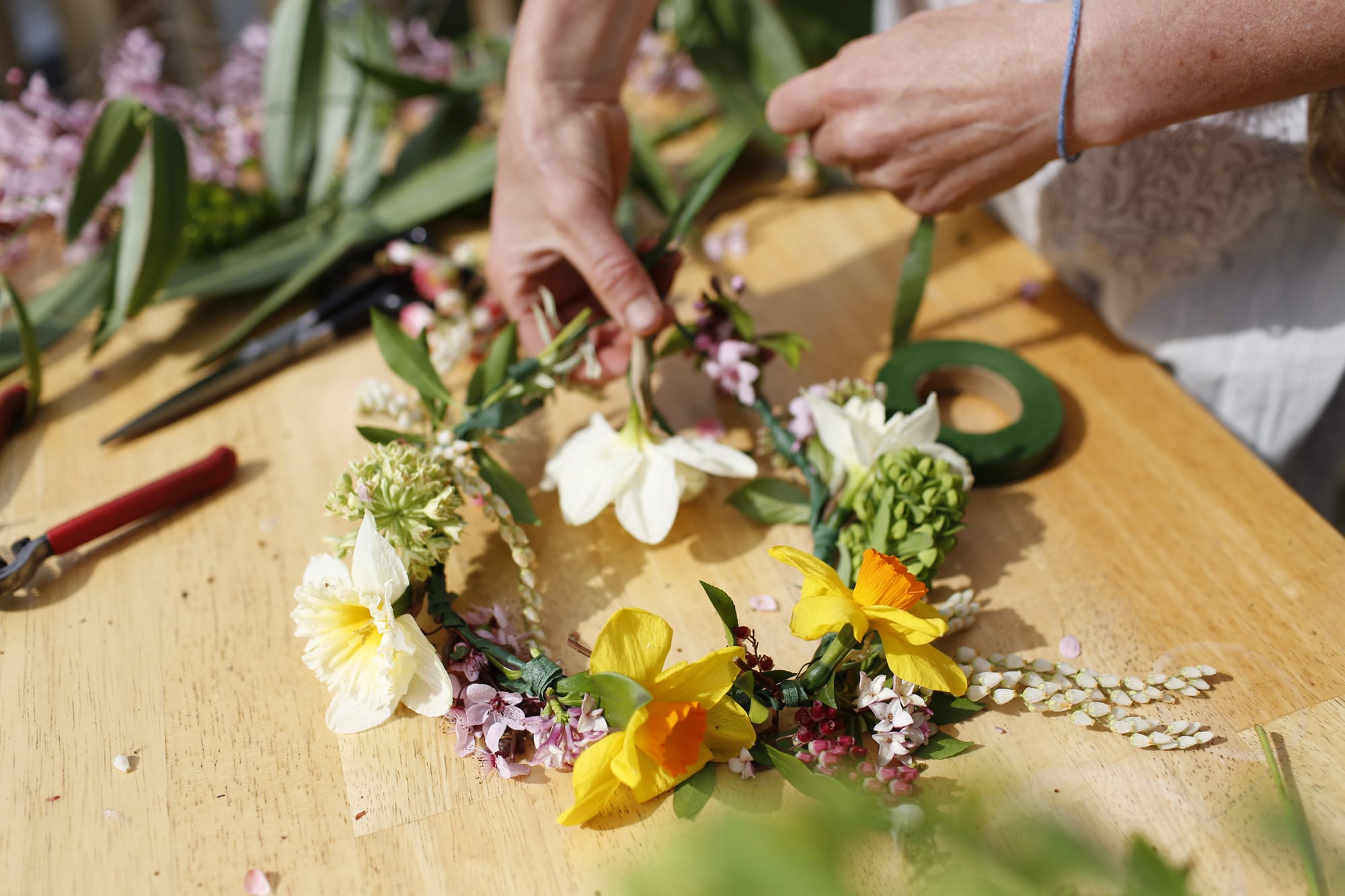 *Workshops Spring 2020, stay tuned!
Special events such as birthday parties, graduations, and bridal showers are spaces to have a connecting social activity through a making crowns, wreaths, or bouquets and other arrangements.
Even if you don't consider yourself creative, the flowers as the material combined with your unique style of the moment, results in it's own form of masterpiece. We help make it a fun, non-intimidating experience.
This a wonderful way to connect to the earth, beauty, each other and creativity.
All materials provided, we look forward to your inquiries.
Call Melanie at 503.916.9576 or email waterleaffarm@gmail.com