Become part of the flower farm family!
Flowers are a simple yet profound way to beautify spaces and bring light to them. Their presence in a room is healing and positive. Fresh flowers are a fabulous addition to your home.
Flowers in this time of need -Spring Offerings 2020
We are your flower people! We take care to harvest and deliver your flowers with clean hands.
Free Porch Delivery in Ashland! Serving Talent & Medford.
*10 % Discount for 5 (Weekly or Bi-weekly) Subscription May and June.
Special Order Arrangements - Minimum $40 plus delivery. Includes a card and vase.

U-pick Flowers - Call, text or email to arrange a time. 100 Eagle Mill Rd. Ashland. Our season begins in Late May or June.
We take Paypal - melanieplies@gmail.com, Venmo - Waterleaffarm, cards taken over phone with 3% charge, and cash left outside your door .
Call Melanie at 503.916.9576 or email waterleaffarm@gmail.com to order or with more questions.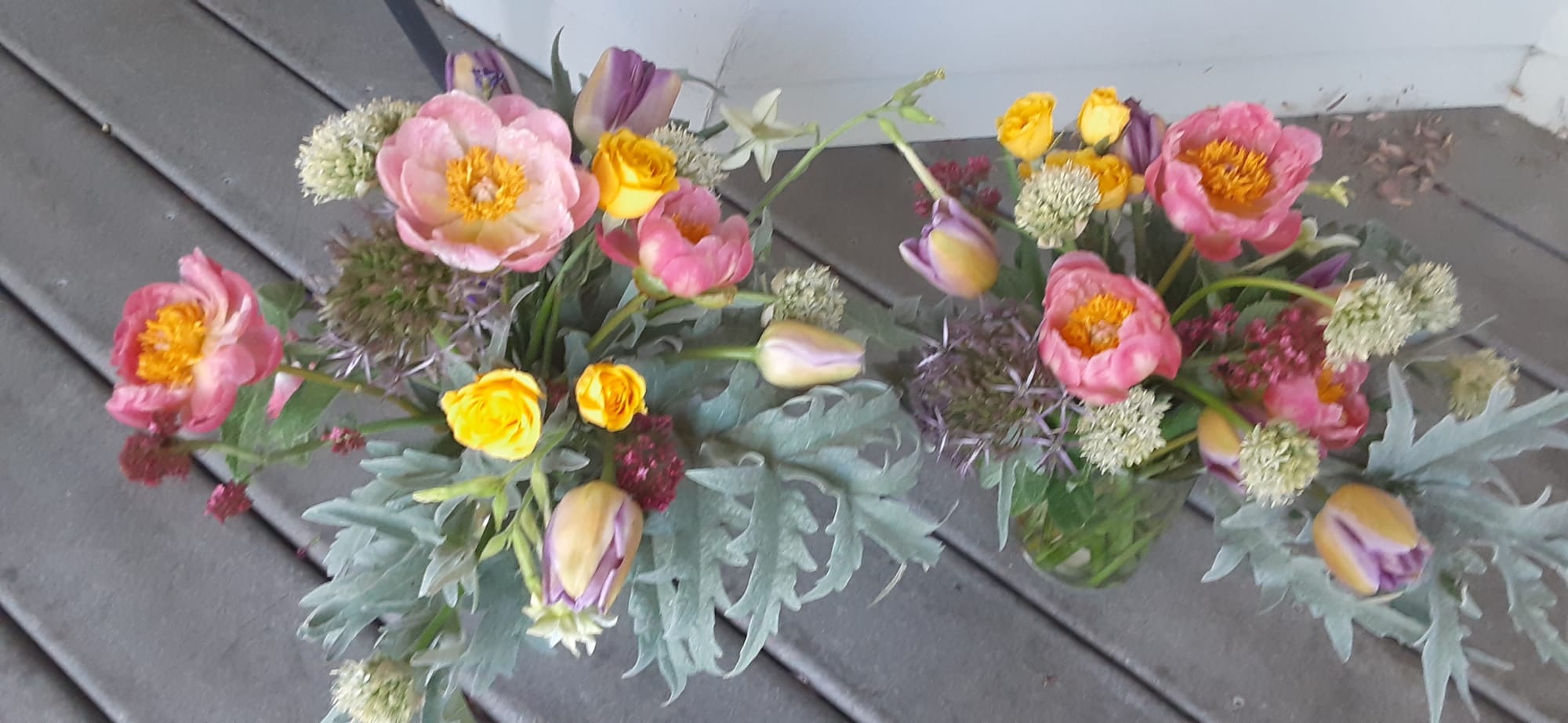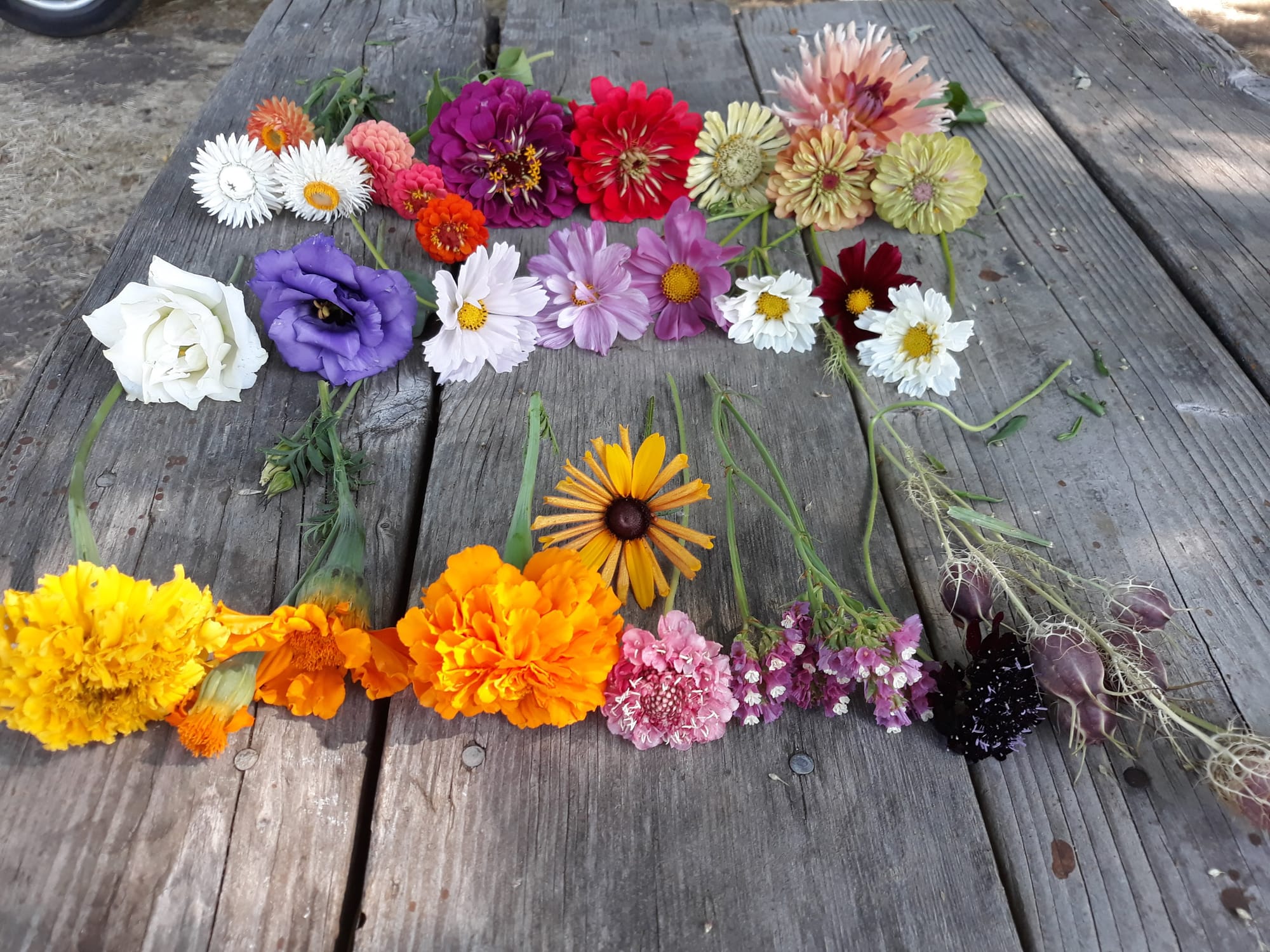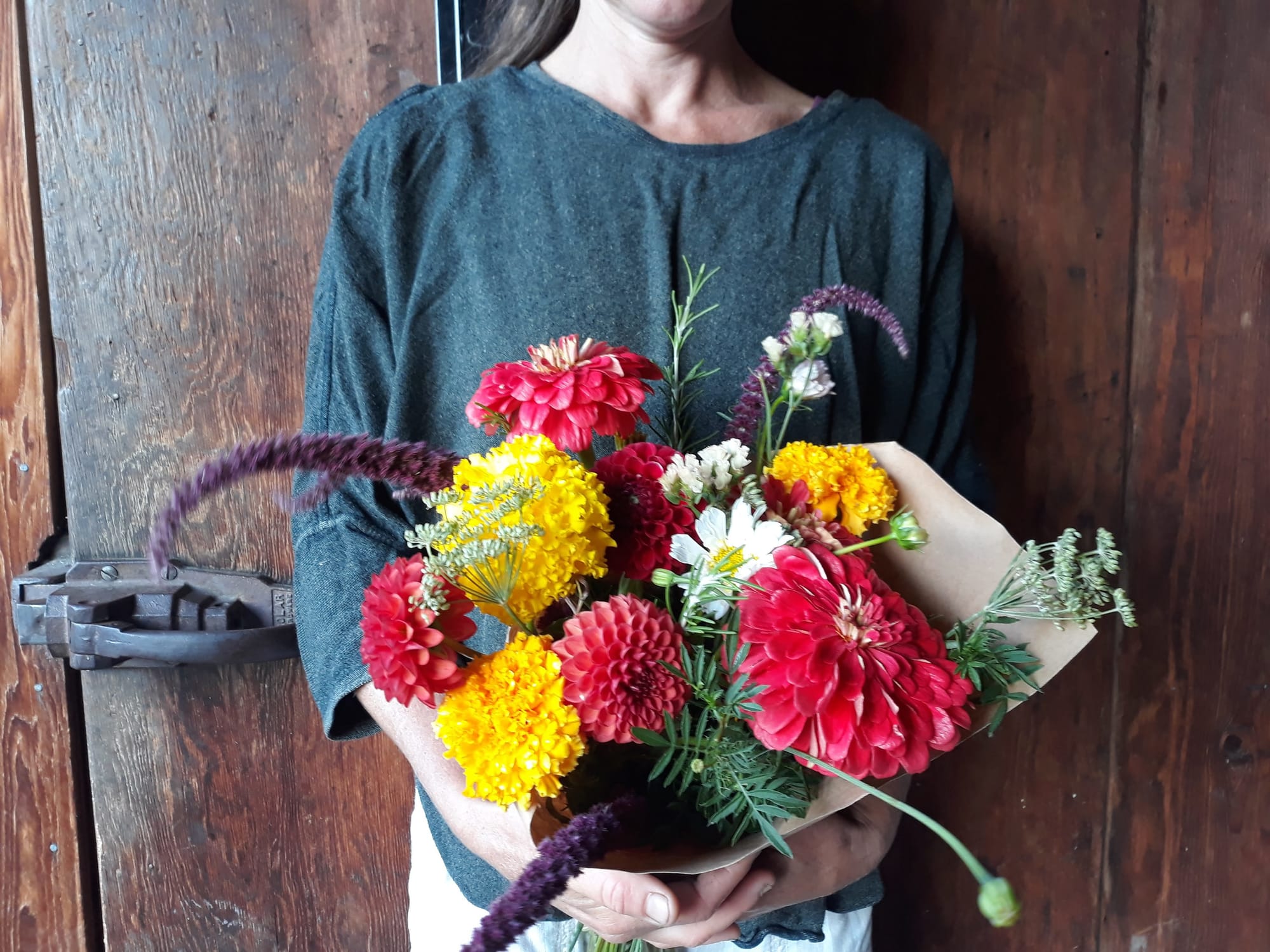 Example of $20 Farm Bouquet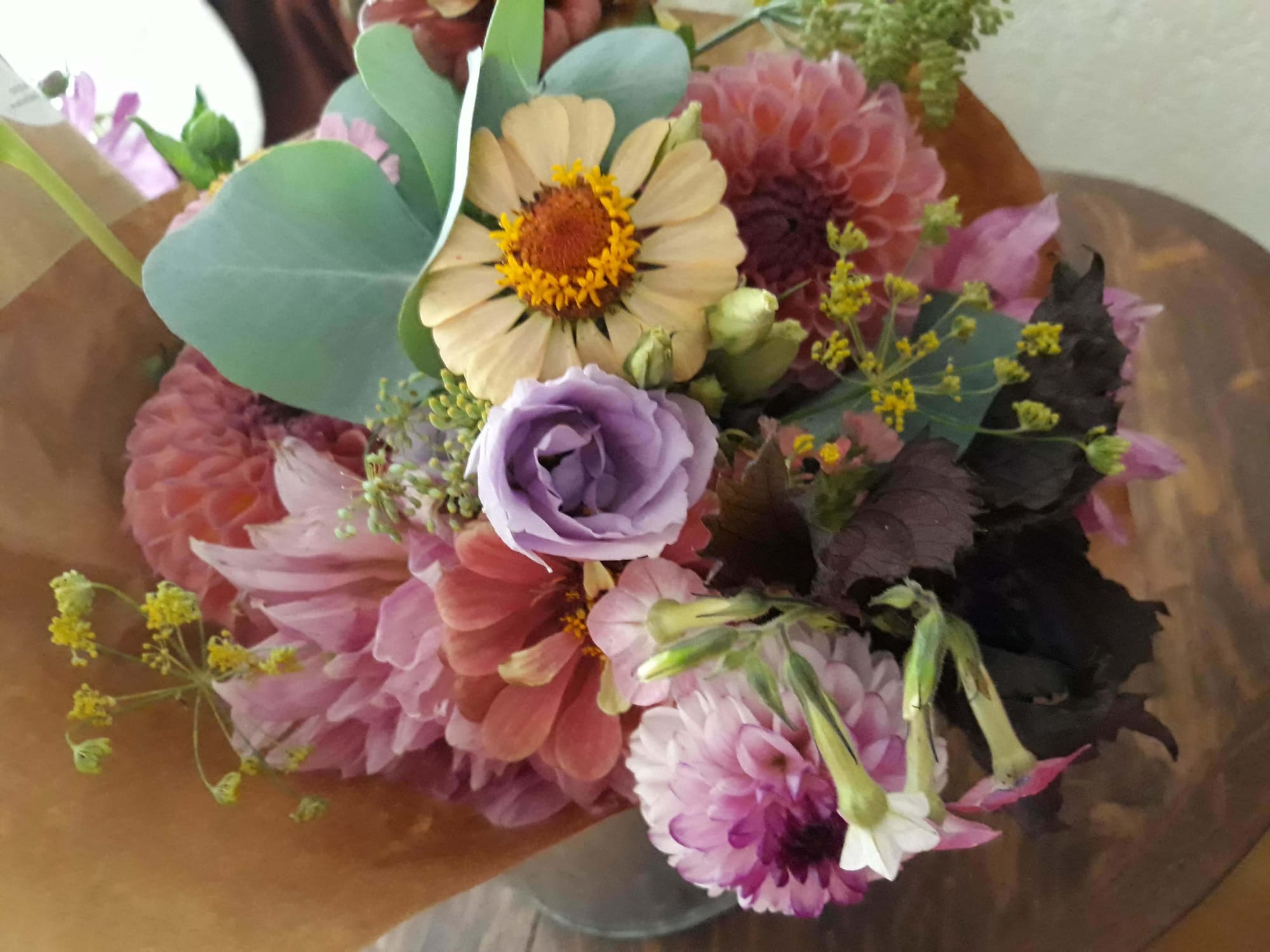 Example of $20 Bouquet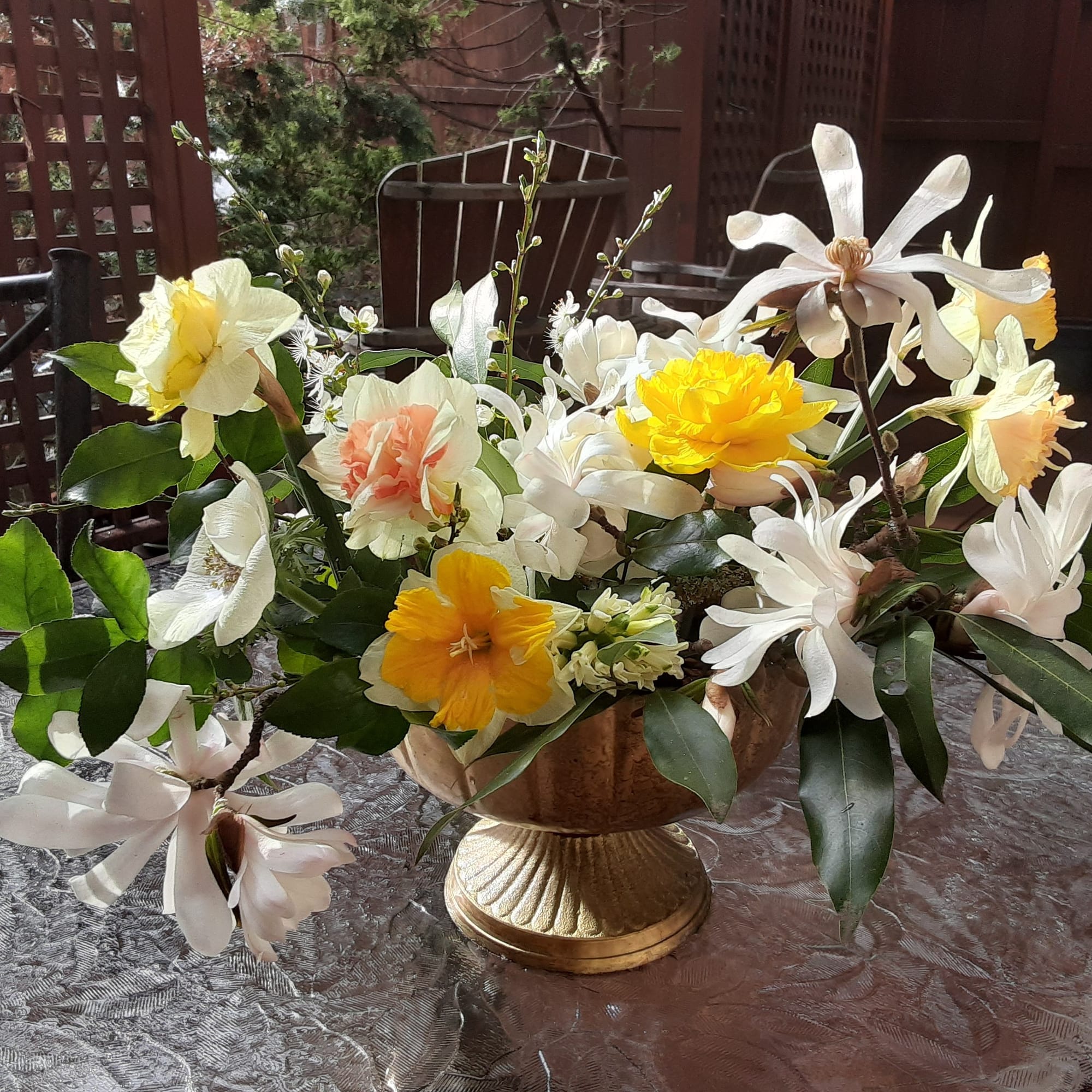 Example of Studio Designed Arrangement