Become part of the flower farm family!
Flowers are a simple yet profound way to beautify spaces and bring light to them. Their presence in a room is healing and positive. Fresh flowers are a fabulous addition to your home.
Flowers in this time of need -Spring Offerings 2020
We are your flower people! We take care to harvest and deliver your flowers with clean hands. We have single flower bouquets the next few weeks (narcissus and tulips) followed by mixed bouquets from late April onward when over a dozen types of flowers are consistently in bloom at one time.
Free Porch Delivery in Ashland! Serving Talent & Medford.
*10 % Discount for Weekly or Bi-weekly Subscription April, May, or June
5 or 10 deliveries
Florist Service - I will email and post on FB special arrangements twice per week or you can special order. Minimum $35.

U-pick Flowers - minimum $15 -call, text or email to arrange a time. 100 Eagle Mill Rd. Ashland
We take paypal @ melanieplies@gmail.com, venmo, Cash left outside your door, and Check.
Call Melanie at 503.916.9576 or email waterleaffarm@gmail.com to order or with more questions.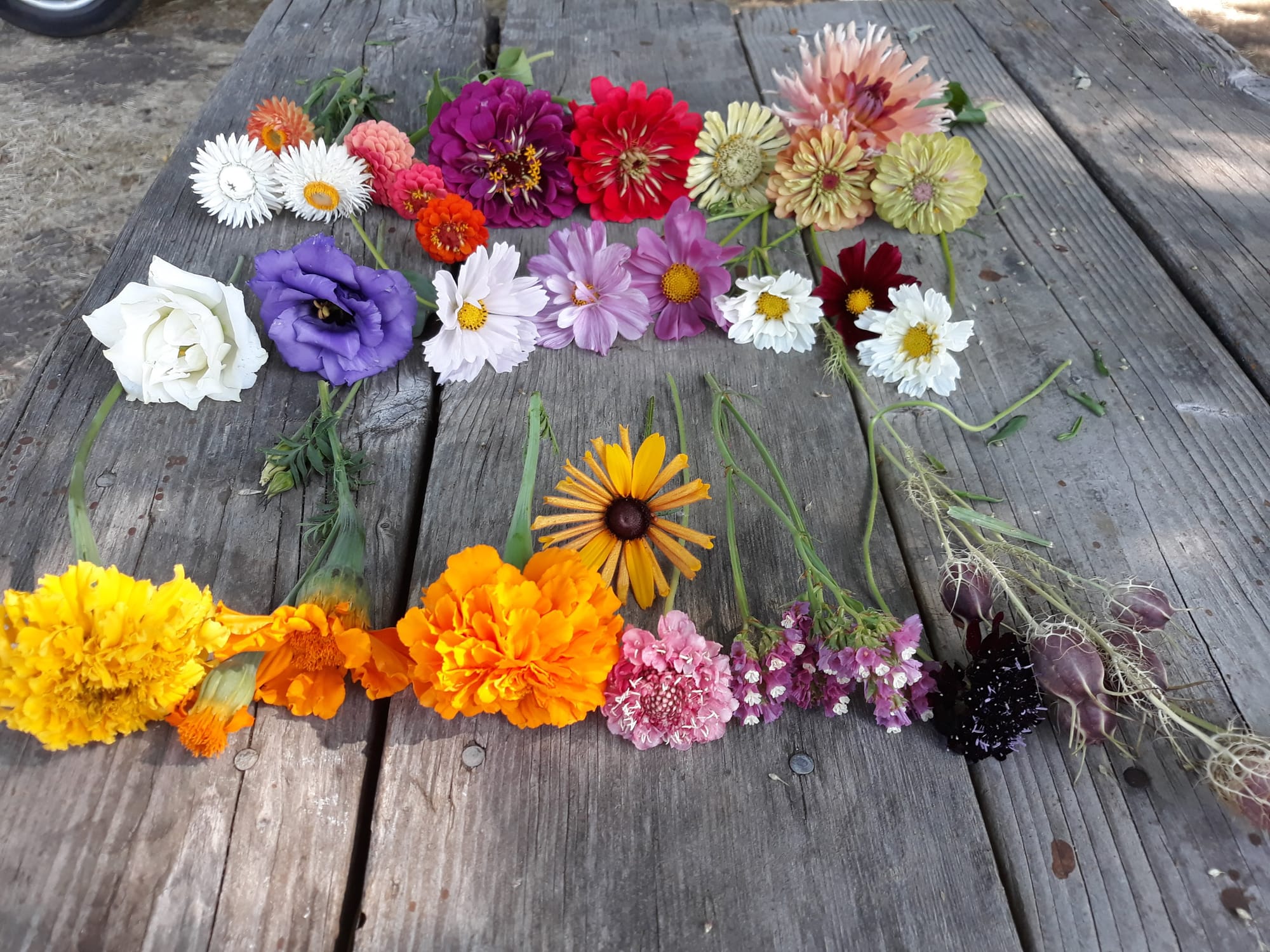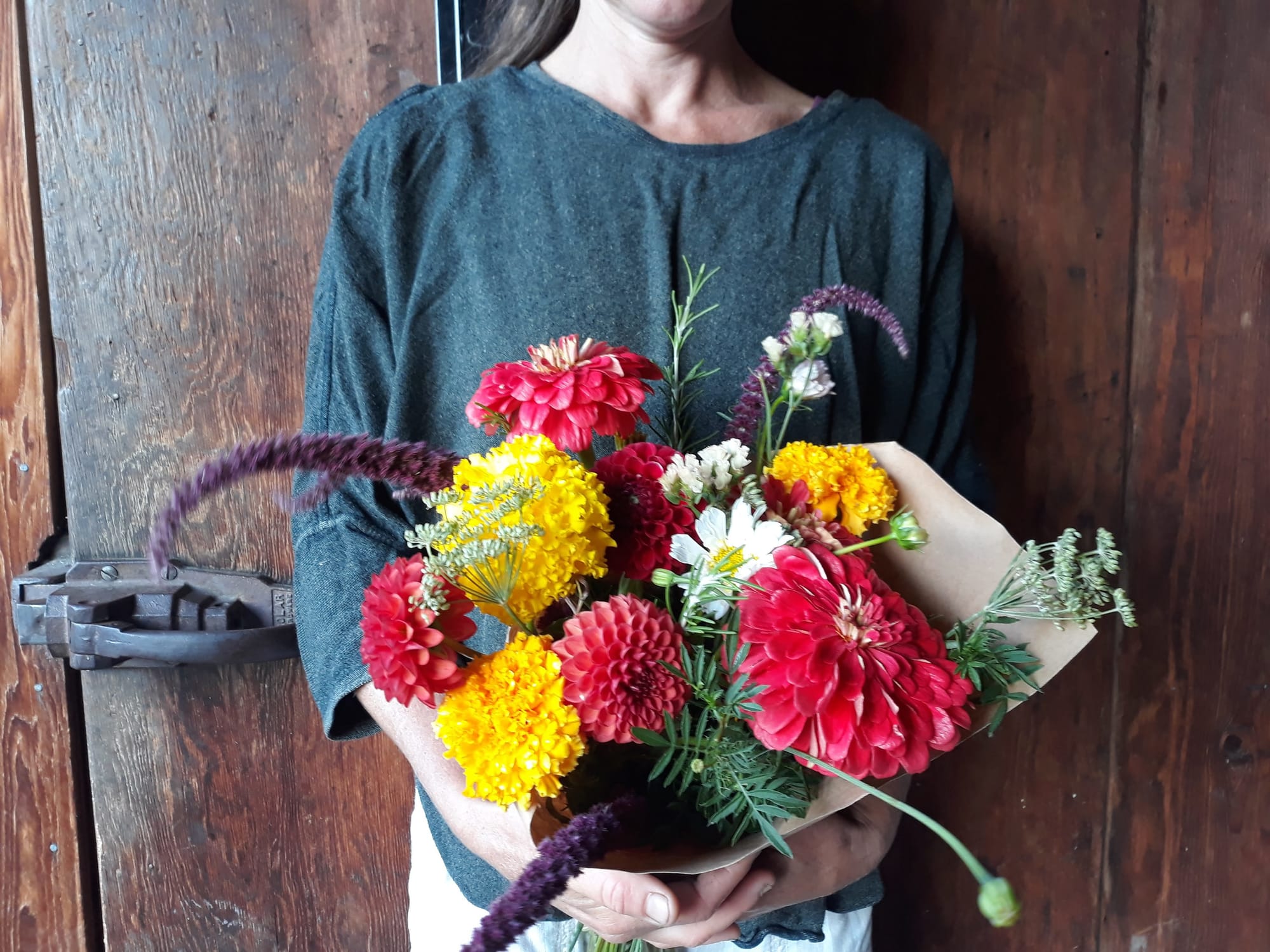 Example of $15 Farm Bouquet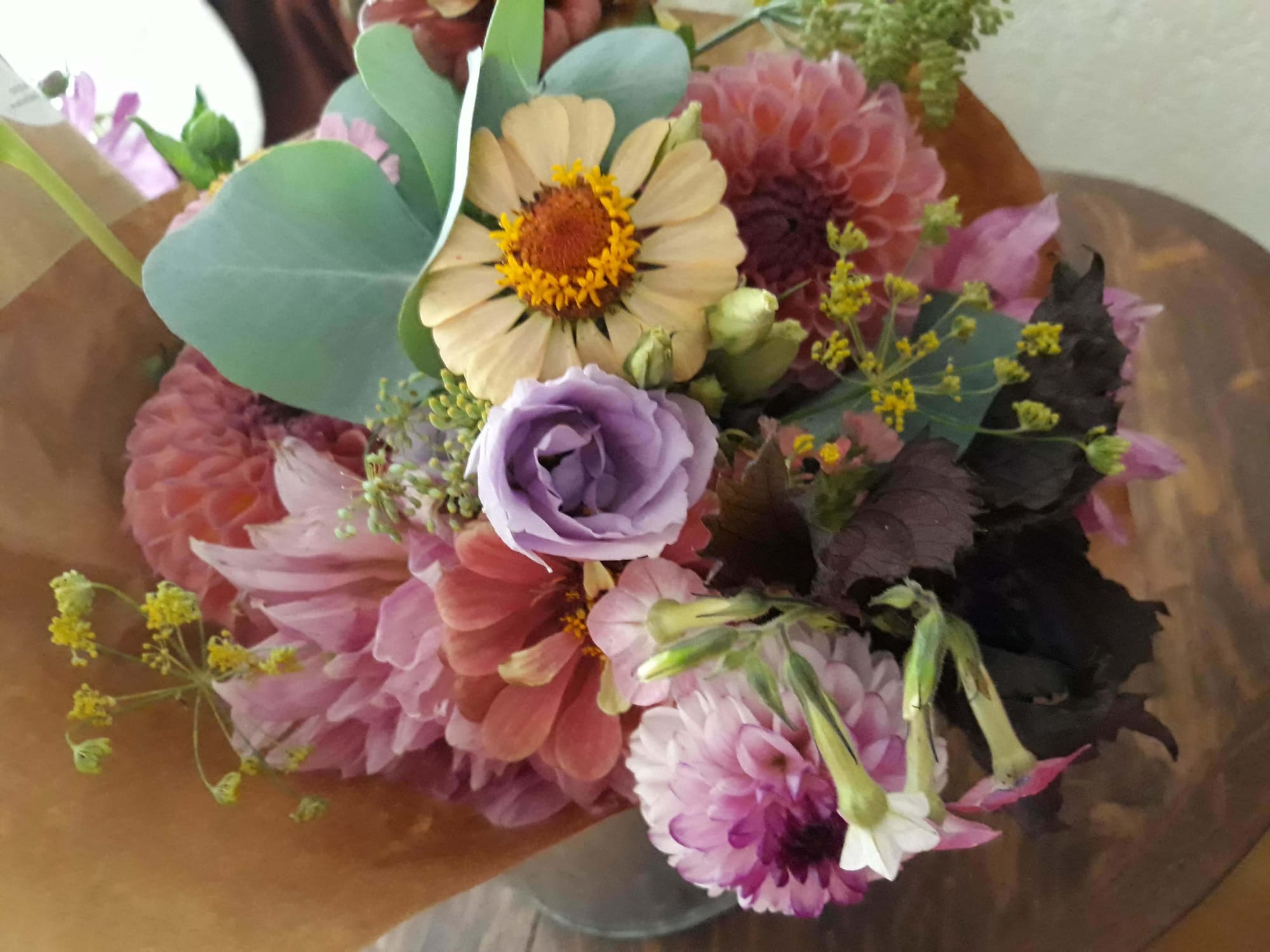 Example of $15 Farm Bouquet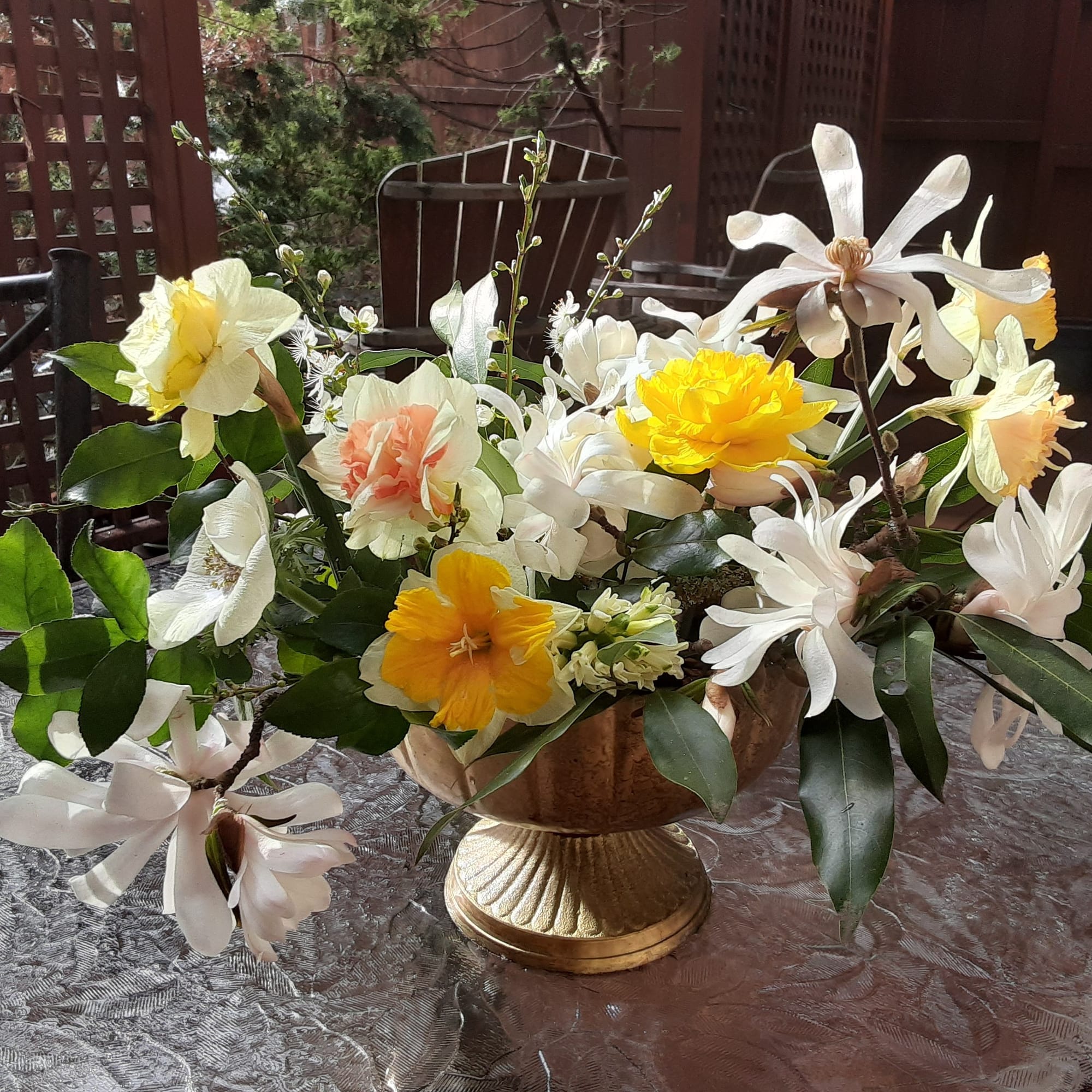 Example of Studio Designed Arrangement