Offerings 2020 - - Flowers in this time of need
Become part of the flower farm family!
Flowers are a simple yet profound way to beautify spaces and bring light to them. Their presence in a room is healing and positive. Fresh flowers are a fabulous addition to your home or business.
We are your flower people! We take care to harvest and deliver your flowers with clean hands and masks. Our blooms are cut fresh and we take great care to ensure a long vase life storing them in a walk-in cooler with flower food.
Following are the options for delivered flowers:
$35 bouquet- An artistic bouquet delivered to your door or business

Bucket share $25 (half), $50 (full )- for those who like to arrange themselves

Bud vases $5 each for tables or bedrooms ($35 minimum)

Custom arrangements to your liking
Farm Pickup:
We take Paypal - melanieplies@gmail.com, Venmo - Waterleaffarm, and Cards taken over phone with 3.5% charge
Call Melanie at 503.916.9576 or email waterleaffarm@gmail.com to order or with more questions.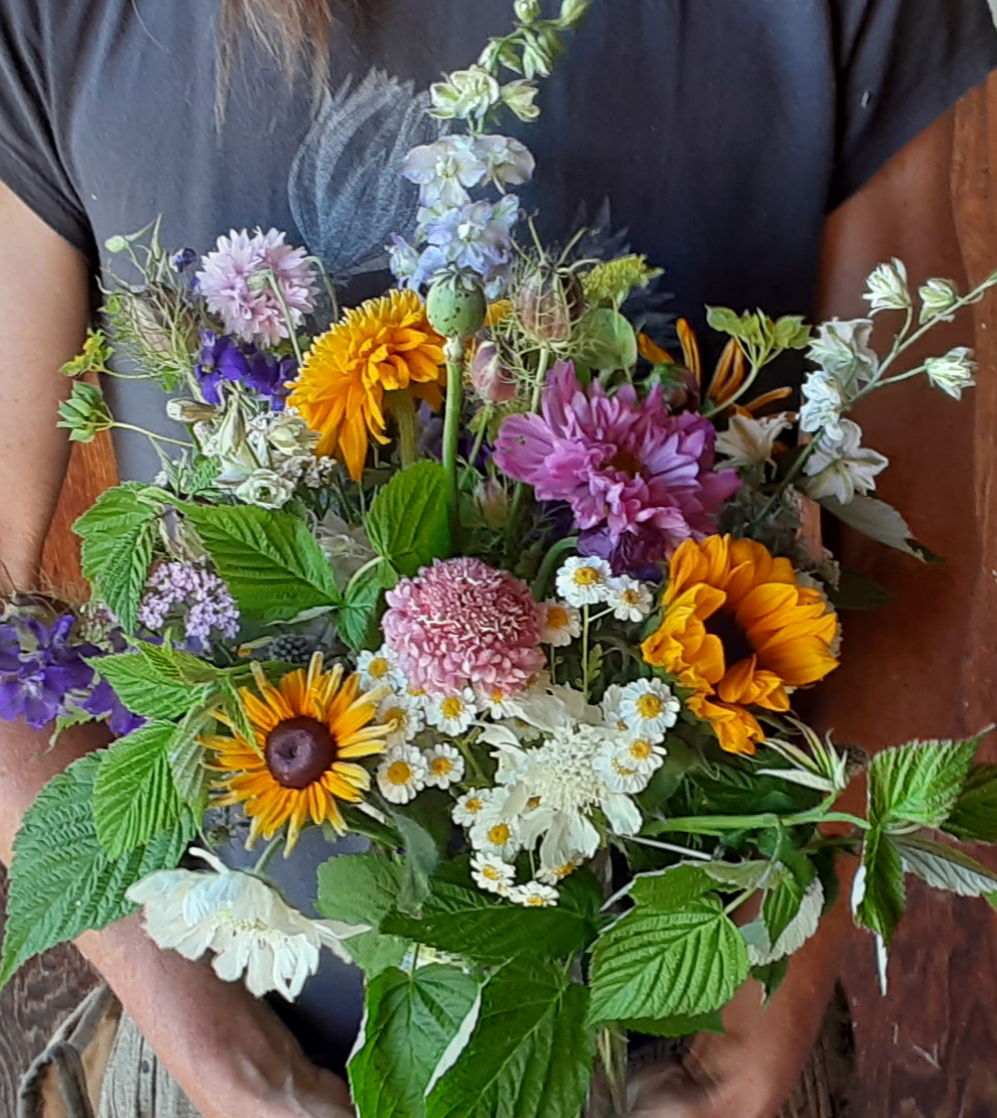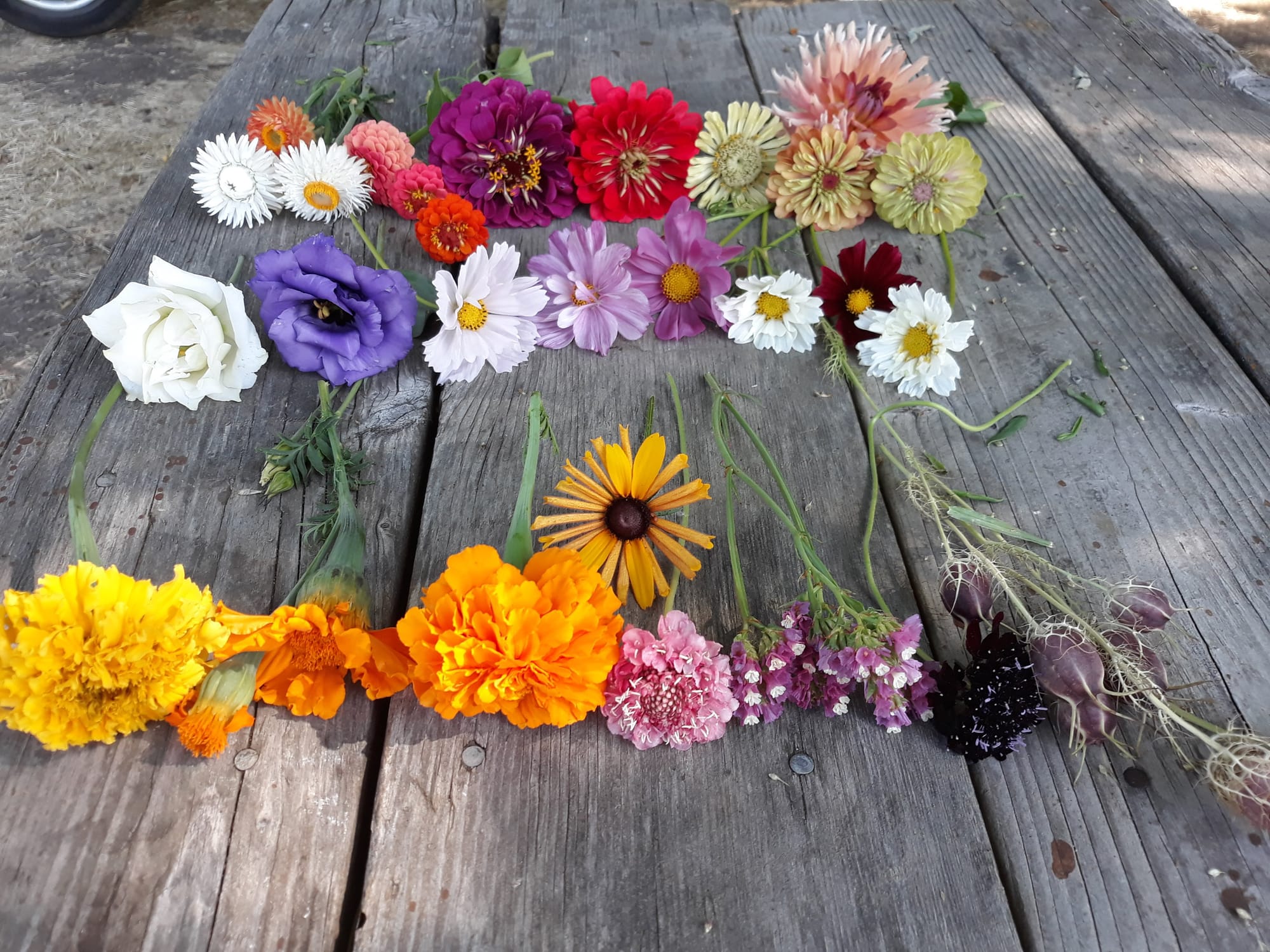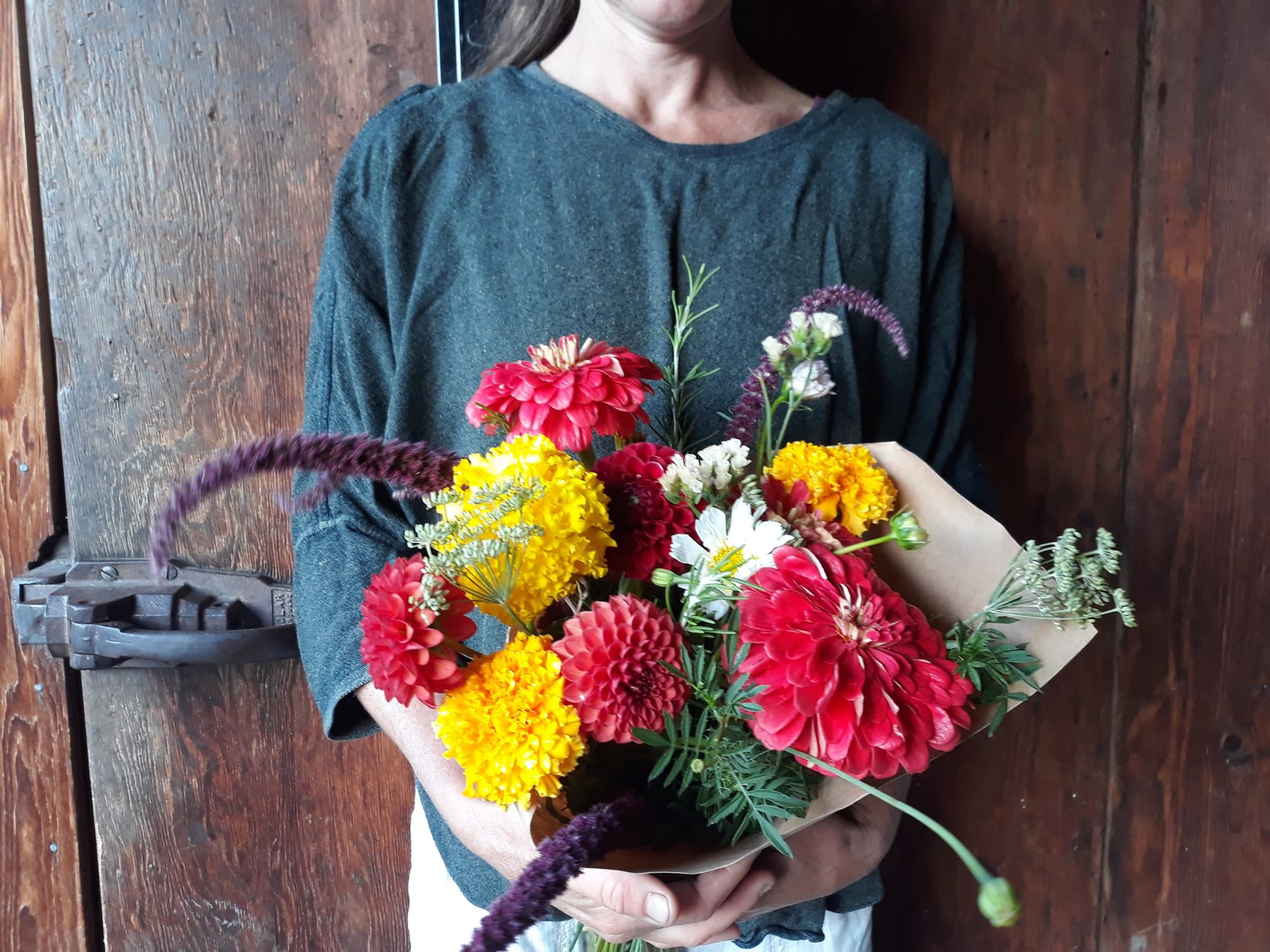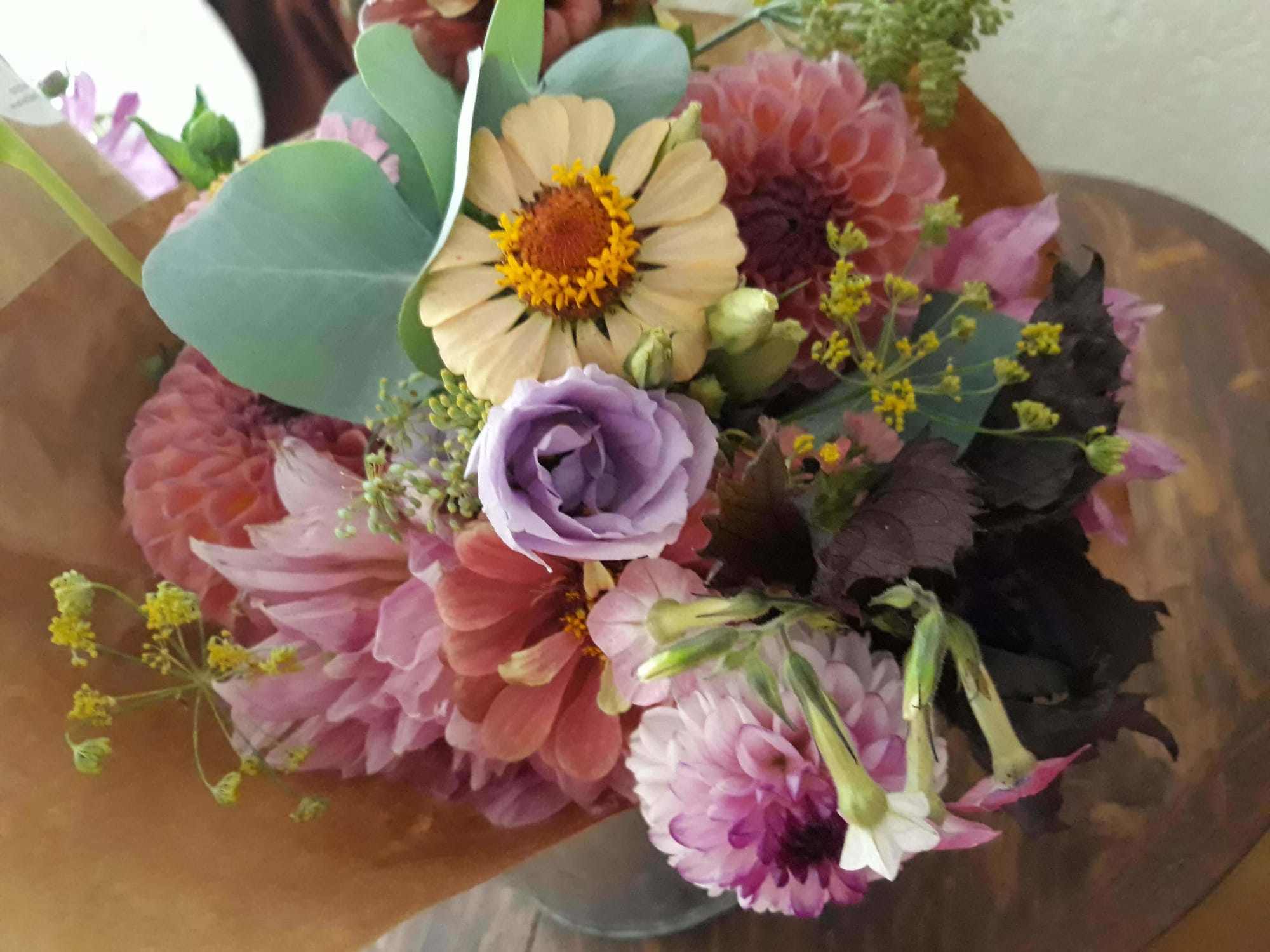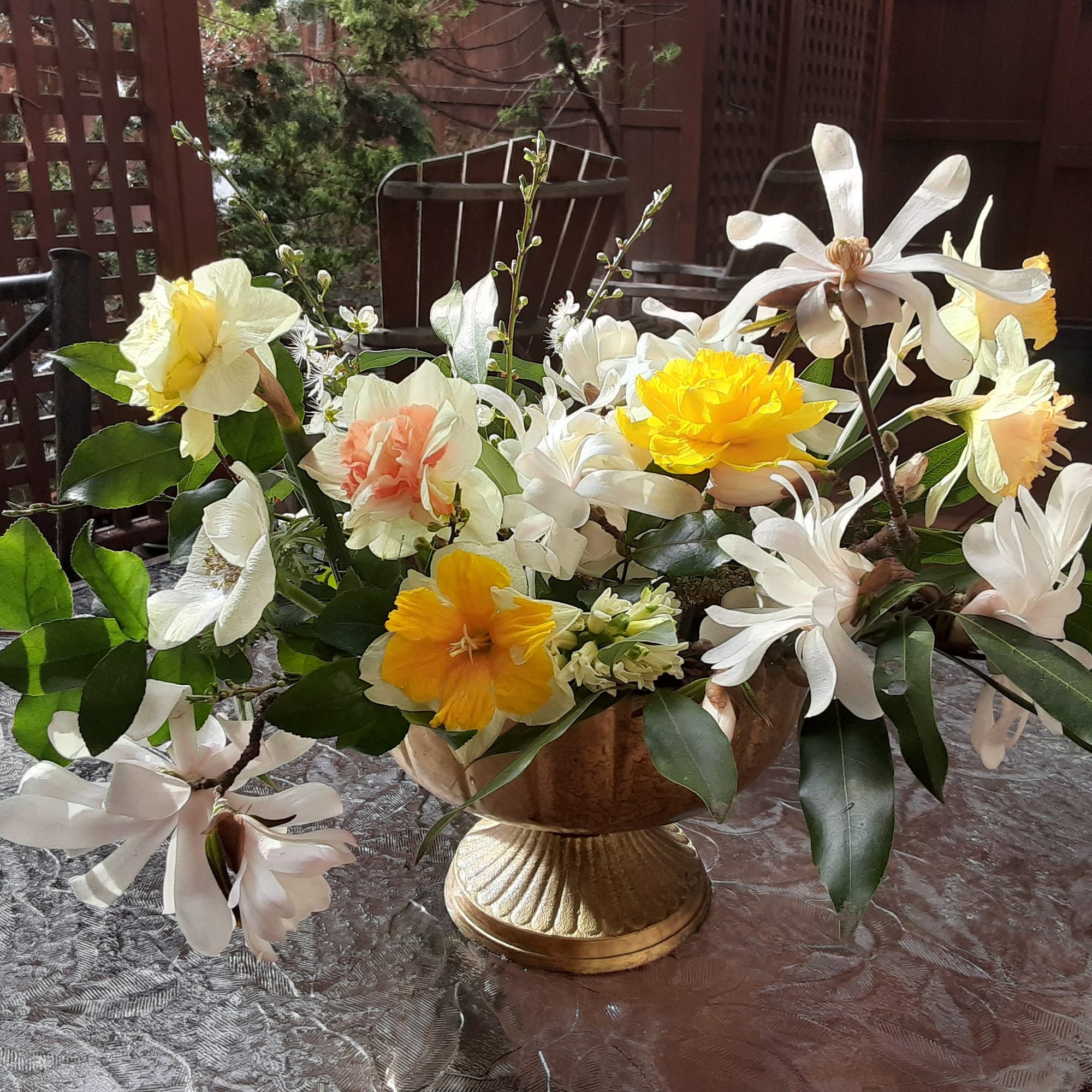 Example of Studio Designed Arrangement