We are your flower fairies! Become part of the flower farm family Spring 2021!
Flowers are a simple yet profound way to beautify spaces and bring light to them. Their presence in a room is healing and positive. Fresh flowers are a fabulous addition to your home or business. Bring the outdoors inside with you!
We grow over 500 varieties of flowers, (just so many amazing types!). The flowers are specialty varieties, not usually found in grocery stores, to grace your space.
Our blooms are cut fresh and we take great care to ensure a long vase life storing them in a walk-in cooler with flower food.
Farm Bouquet pickup, bring your own vase. Delivery in mason jars or vases, please leave empty vases outside on porch to trade out.
Following are the options for delivered or pickup flower subscriptions for six weeks. 2021 season May-October.
You can sign up Weekly or Every other Week.
Size will change slightly depending on the season, with summer harvest larger and spring flowers usually a bit smaller.
Refer a friend OR sign up for the season (22 wks) and receive 10 % off your a subscription or 5% off (11 wks)
We accept Cash, Checks, Paypal melanieplies@gmail.com, Venmo @waterleaffarm, Cards (4 % charge).
Call Melanie at 503.916.9576 or email waterleaffarm@gmail.com to sign up or with questions.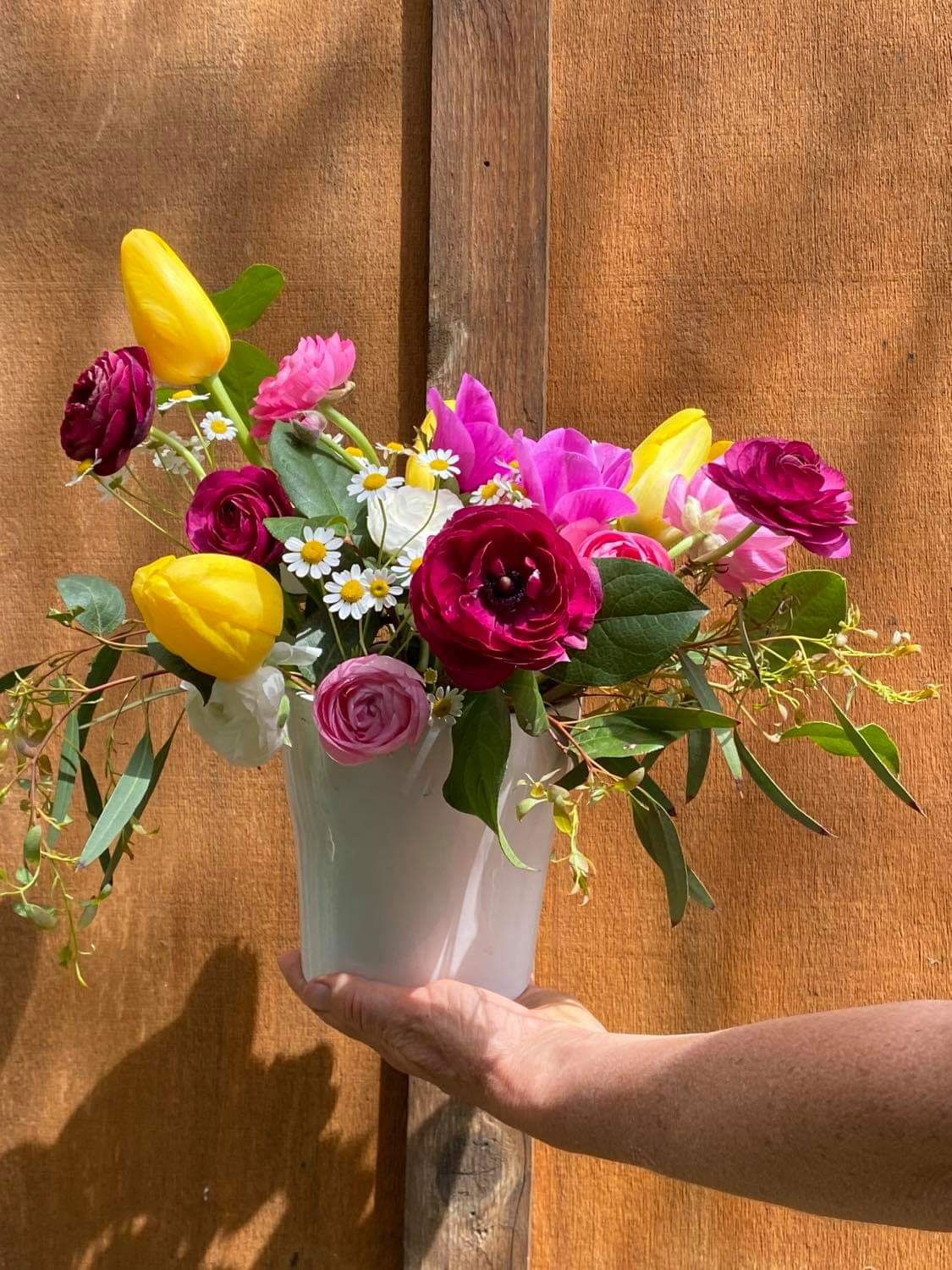 Example of Artistic Bouquet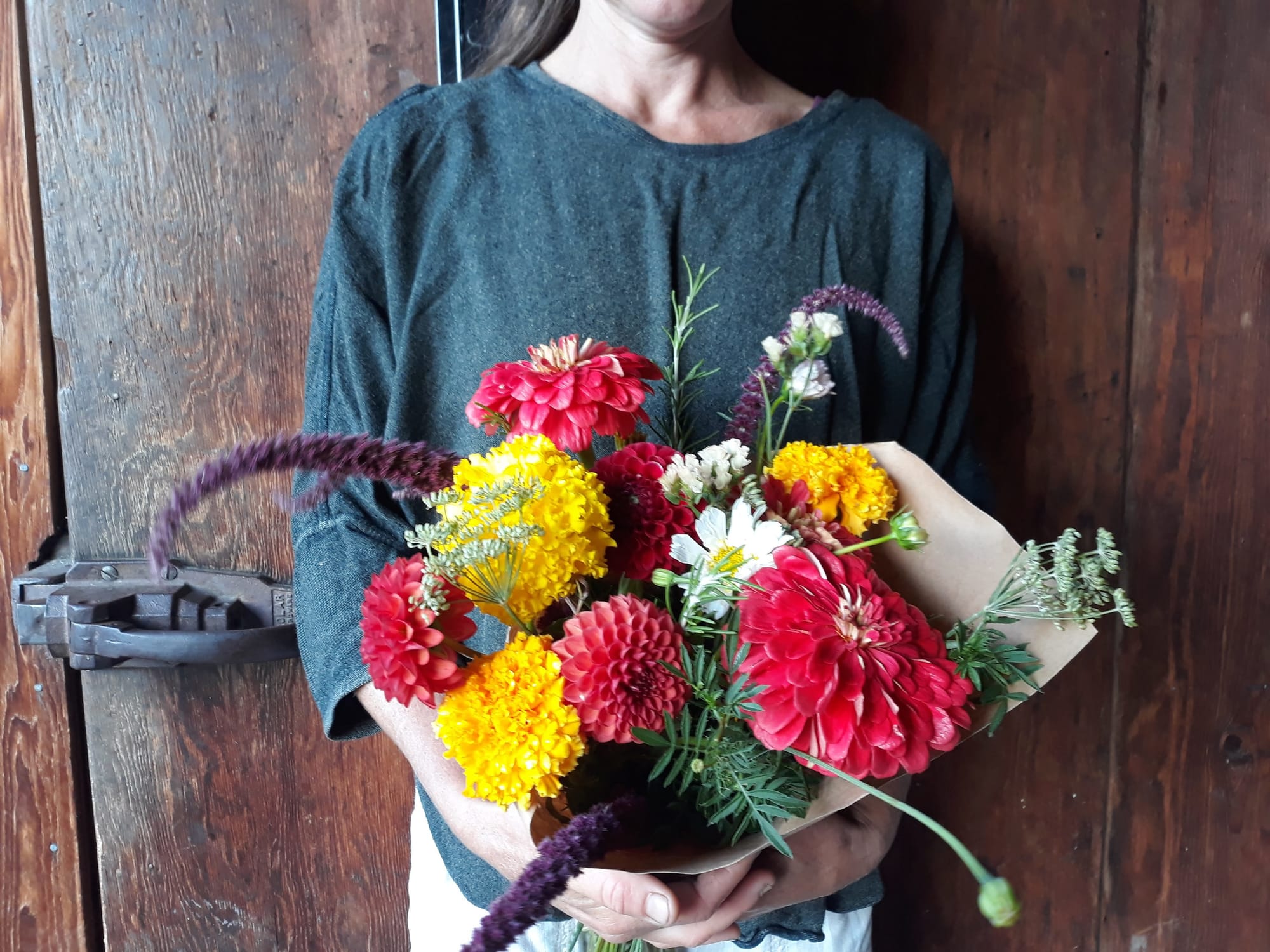 Example of Farm Bouquet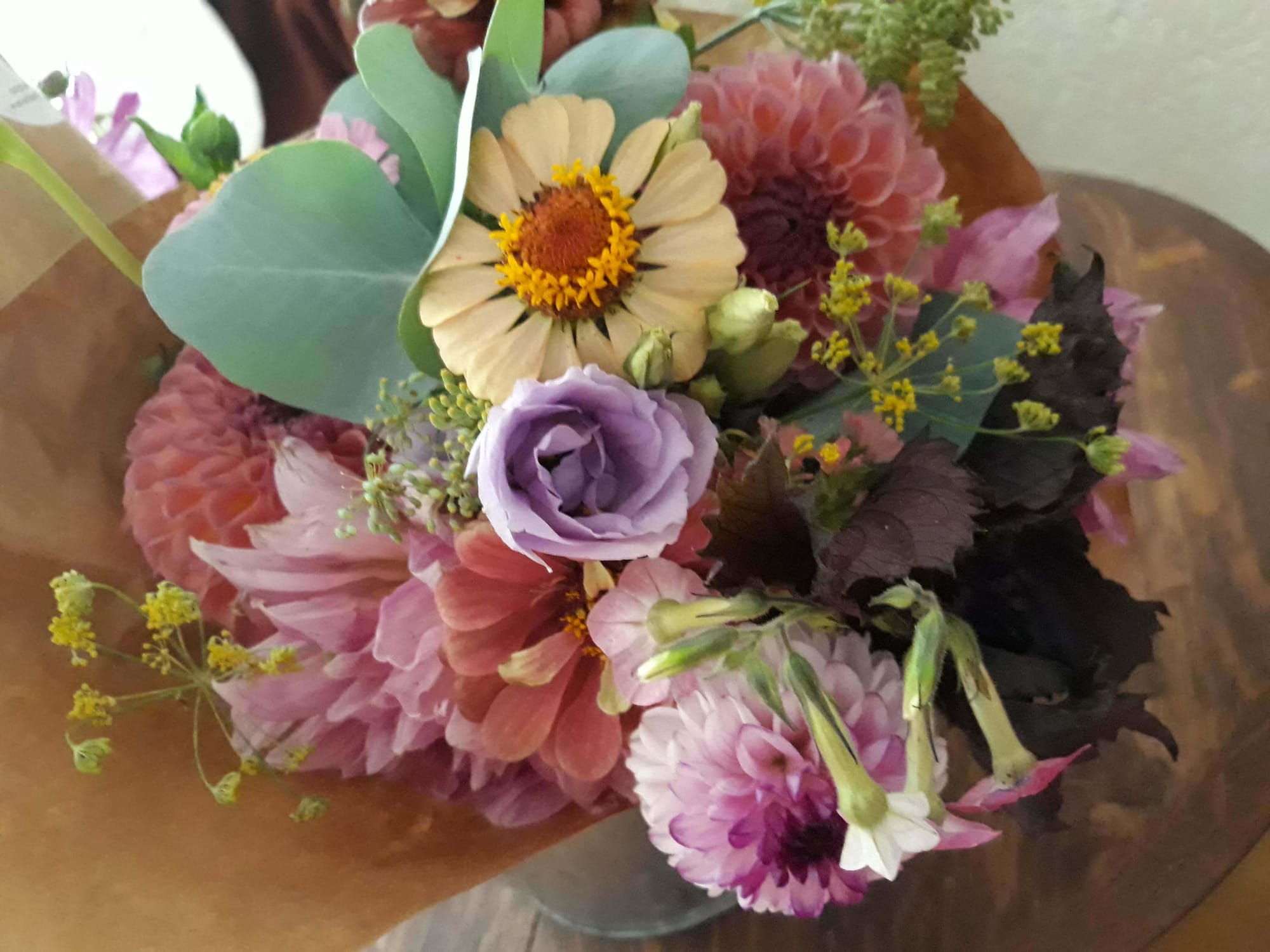 Example of Farm Bouquet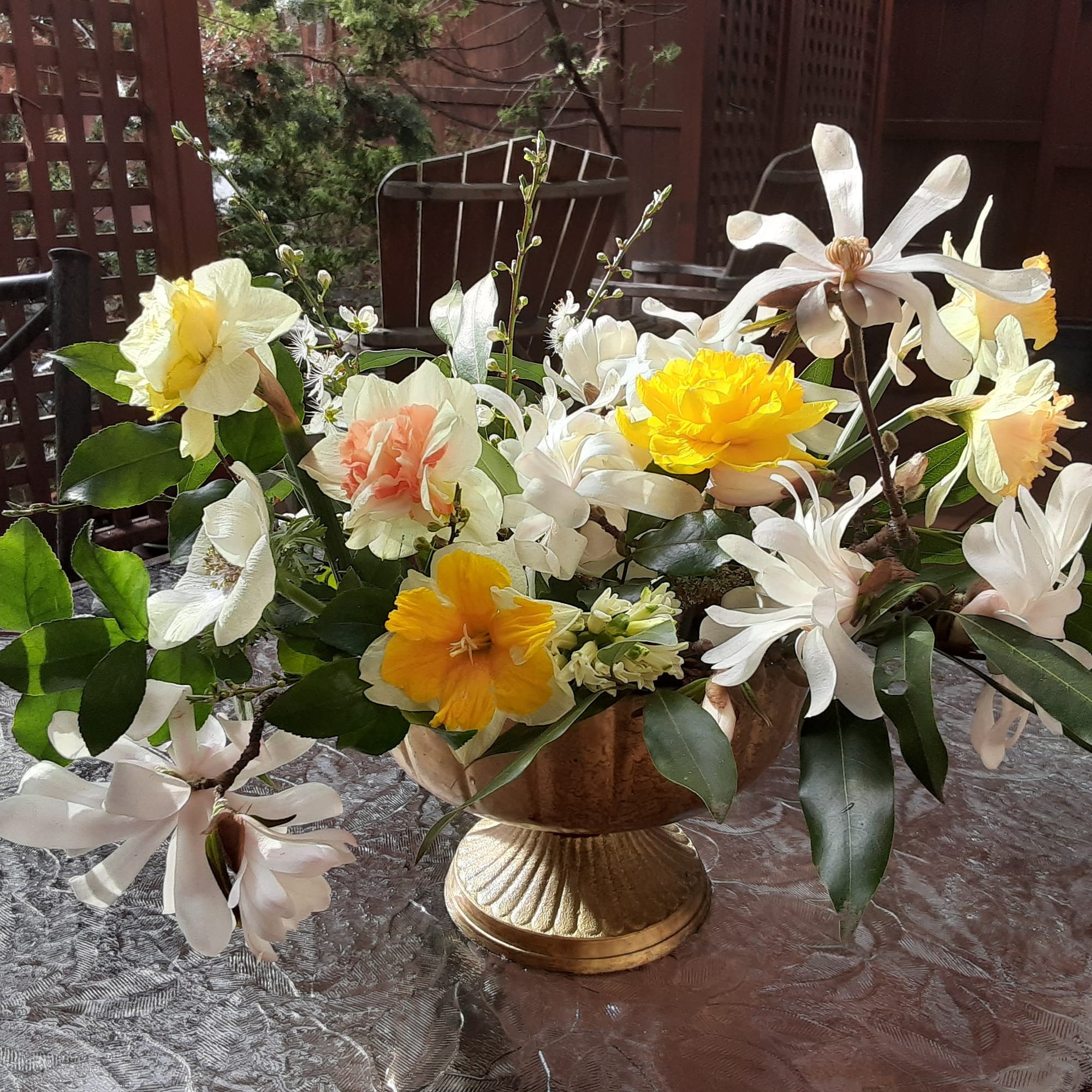 Example of Artistic Bouquet