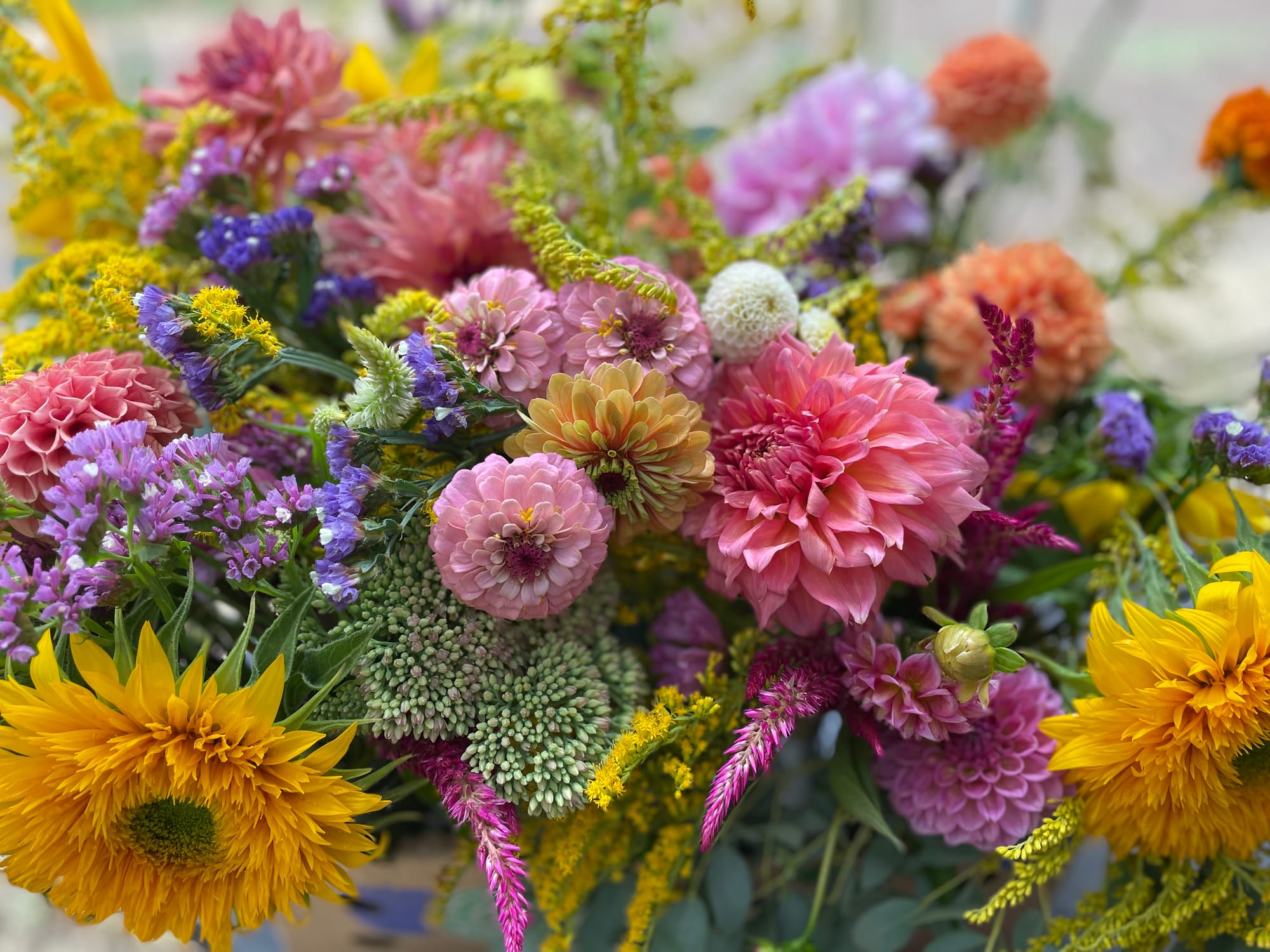 U pick Season September 2023
The drop in temperatures has slowed flowers, 9/27 U pick may close, stay tuned. The signs will be off the road when we close. Come out to enjoy the farm!
OPEN DAILY dawn to dusk.
This year trying out summer Self-Serve, honor system. It's working!
There is enough in bloom, please follow instructions and enjoy the sacred, beautiful land and flowers!
Open all hours, allows access to the gift of the gardens and also keeps the farm in business.
There are detailed instructions, supplies, and payment info down in the farm next to the U pick flower garden.
Just follow signs from the parking lot down into farm through the pedestrian gate.
U pick Supplies-
-Clippers are available for harvesting at the farm. Bring your own buckets or vases OR buckets, vases or jars are available for purchase.
-It is highly recommended to put flowers in water immediately after harvesting to hydrate for 4-8 hrs so they last as cut flowers.
Pricing-
-Priced by Stem. Pictures at farm of examples.
-We accept cash, check, Venmo and Paypal.
Call to order custom arrangements to pickup or or for delivery.
100 Eagle Mill rd Ashland. Park in parking lot, or if full on Eagle Mill Road., and follow signs through gate down into farm.
Call/text 503.916.9576 with further questions.
Enjoy!
~Melanie